This past weekend Buddy and I went to Balsam Inn to hear Songwriters in the Round.  What a wonderful time!  The last time I went was many years ago to hear Kate Campbell sing.  We knew we would be getting out late and didn't want to drive back to Asheville, so we booked a room at the Inn.  Wow!  The Inn is over 100 years old and just beautiful.  If you are looking to get away for a weekend, I recommend this place highly.  It's not like the hotels you stay in.  There is no TV's in the rooms, small bathrooms, kind of chilly (it's a big Inn and I'm sure very difficult to heat), but it so worth getting away from the modern world for just a time.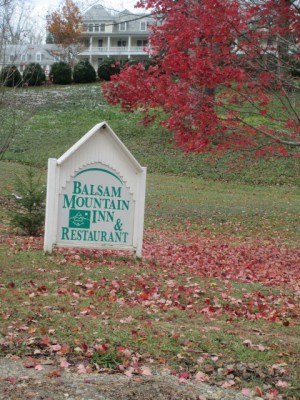 The Inn sits on top of a hill and has beautiful mountain views.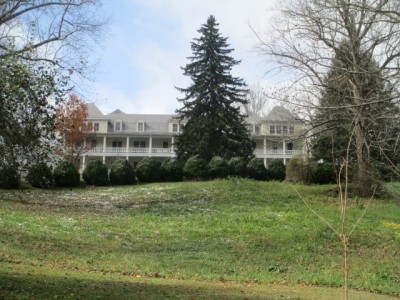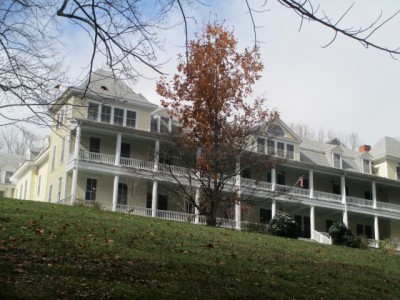 They have rocking chairs on all the porches.  You can sit there and just rock your troubles away.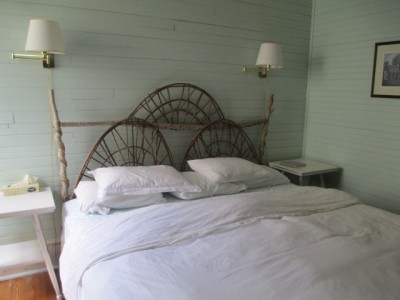 We had a king size bed and a beautiful stick headboard.  Very comfortable.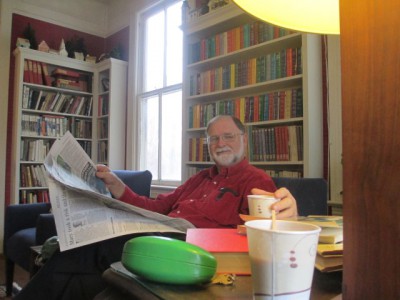 We got there in the early afternoon.  We went to the library to enjoy hot coffee (coco for me) and Buddy  read the newspaper while I read my book.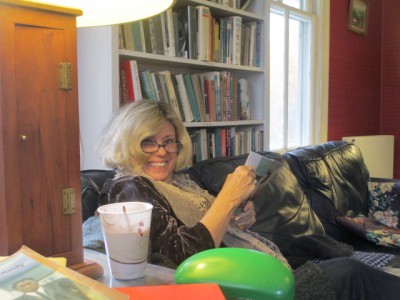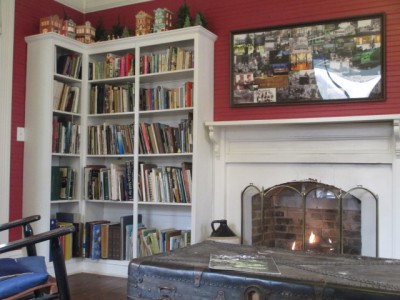 The library was warm and cozy with lots of reading material.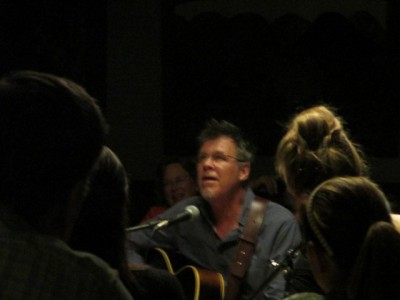 That night, after a wonderful meal, we heard three singers from Nashville.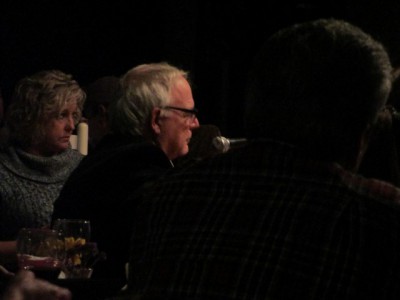 It was dark and I didn't want to use a flash, so the pictures are kind of dark.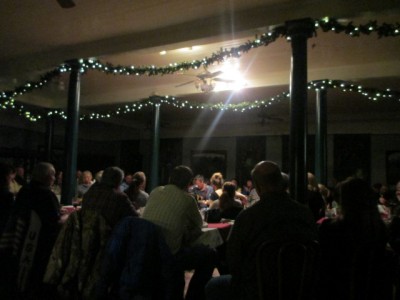 They each took turns singing.  The sang only songs that they wrote themselves.  One of my favorite was about Andrew Jackson.  Really makes you wonder why he is on our twenty dollar bill.
We slept late the next morning, remember we turned back the clocks of an extra hour of sleep.  After breakfast we hit the road for home.  However, we did not go back by way of the interstate.  We went back the way we use to travel that road in the 1960's.  What fun!  It brought back so many memories of when we had to travel to WCU and there was no interstate back then.  I took some beautiful pictures of the fall color.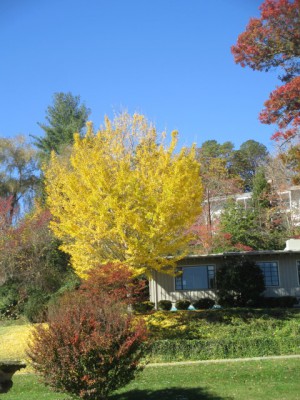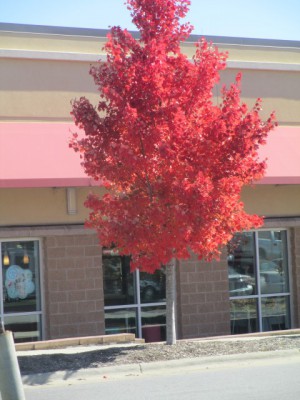 I took a picture of these roses because there was snow around them.  I'm afraid that I didn't get the snow in the picture for some reason.  We had lots of snow this weekend and it was really beautiful.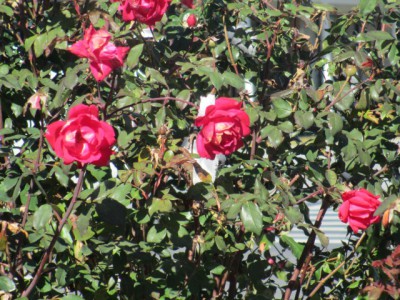 A few weeks before we went to the Songwriters in the Round, we went to the Inn with Vera and Allison.  We went for their Sunday lunch.  Again, it you want to get away somewhere different, Balsam Inn is the place.  Their food is delicious!  They have a wonderful chef and every thing is fresh and in season.  Can't beat it!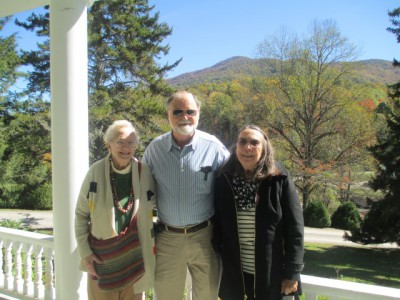 It was a beautiful Sunday as you can see from the picture.  The scene from the porch is wonderful.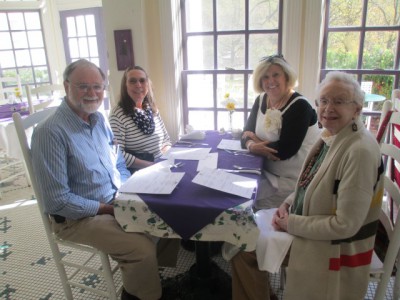 We out on their porch.  It is decorated in purple (my favorite color) and white.  Such a beautiful place to get away.
Until next time
Blessings!