I had so much to do that I didn't get to finish my Washington post.  Nicole came to visit (I'll post that right after I finish with DC) and things just got out of hand.  The following are the only pictures of cherry trees blooming in DC.  Next year, without fail, we will be there during the peak!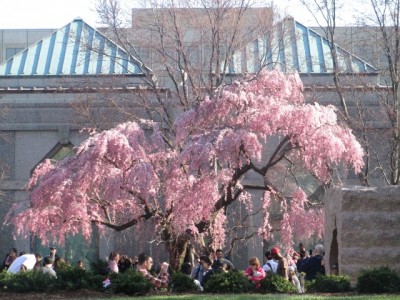 This tree was in back of the Smithsonian.  I can't believe it was the only one in bloom.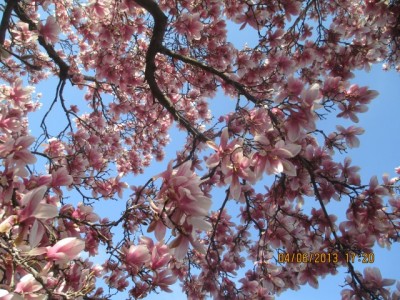 This isn't a cherry tree.  It's some kind of tulip tree.  I wish I could remember the name.  Some out there emailed me and told me the name but I forgot.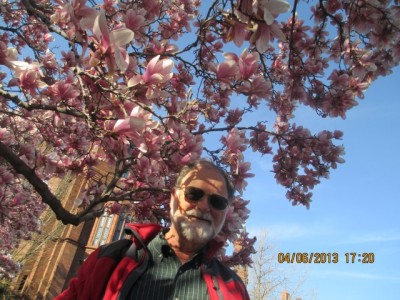 Buddy under the tree.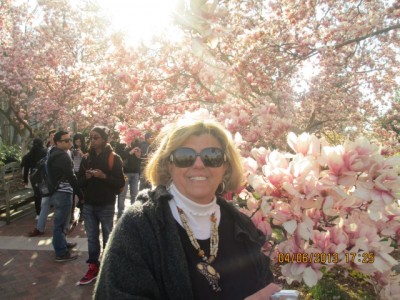 I want one of these trees!!
New post coming up!
Blessings!