I will continue with my year in review, however, I want to catch up on what has been happening now.  In September Buddy and I went to AZ so I could take an art class with Carol Wingert.  I have wanted to do this for years.  What an adventure!  I made a beautiful book and I can't wait to fill it with pictures.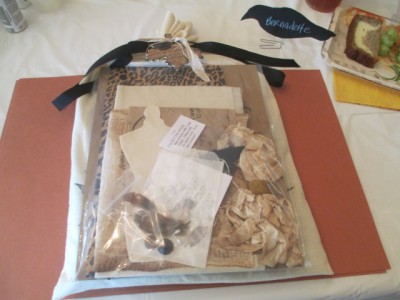 Our packet for the class.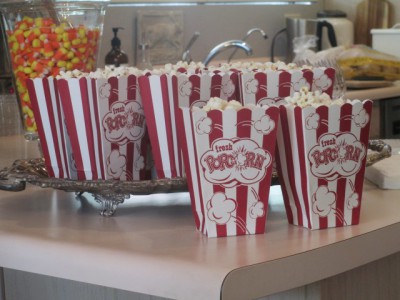 We had wonderful snacks all day long.  The stuffed cucumbers were wonderful!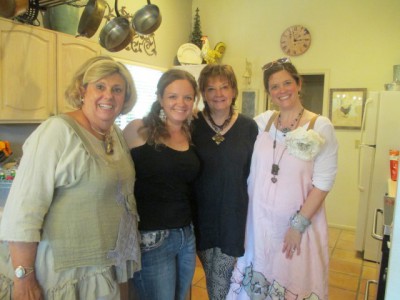 Here I am with Carol's daughter (who by the way, did all the cooking) Carol and Nicole.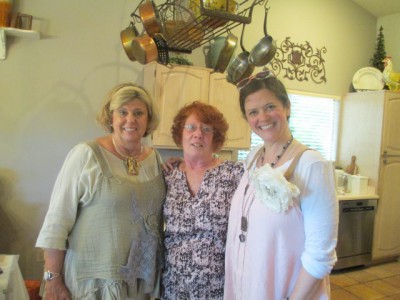 Here I am with another dear friend, Sherry.  She is one of the most talented people I have ever meet.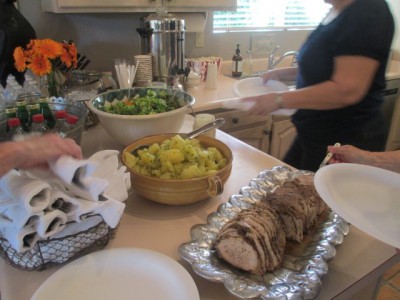 Lunch was truly gourmet!  I felt like we were eating all day long.
Also on that week long visit, we celebrated Nicole's birthday.  The cake was not only delicious, but it was hugh!  They were eating for the entire week.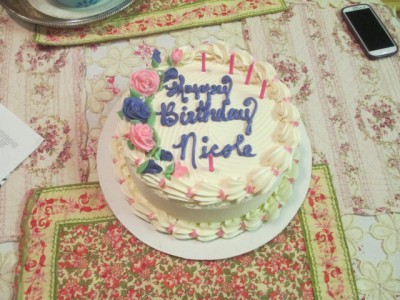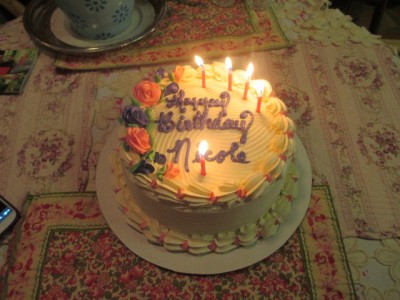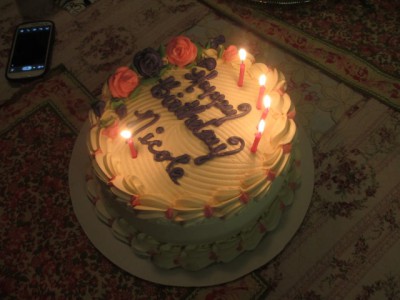 It was butter cream icing .  Our favorite.
On Friday we went to lunch with the people from Oasis.  The restaurant was one that you would find in New York City.  Just take a look at this sandwich.  I only ordered a half.  Can you imagine what a whole one would look like?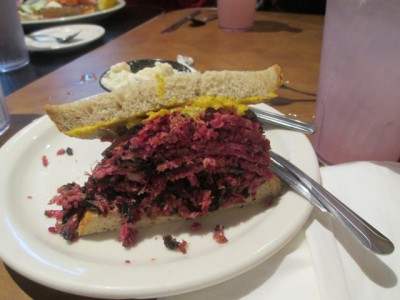 Could not get my mouth around that sandwich.
This is the picture of us leaving for the restaurant.  Had to have a group shot.  Chuck did not go with us.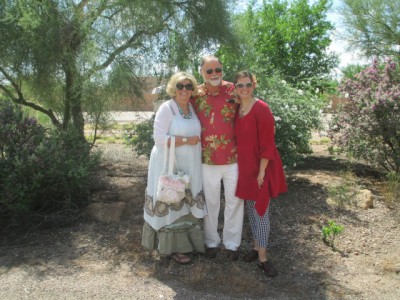 Don't we all look handsome?
When we got back from AZ I had to face the terrible realization that my most loved kitty had died.  She was very sick on the morning we were to fly out.  I saw just how sick she was so I wasted no time in getting her to the vet.  The news was not good.  She had another stroke and the Doctor said she should be put down.  She was in distress and could no longer walk.  I held her my Faith for as long as I could just weeping my eyes out.  I stayed with her until the end.  She was with me through my open heart surgery and my knee surgery so the least I could do was be with her and hold her until the end.  I don't know how I got home that morning or how I was able to get on a plane.  I guess that's part of being an adult.  Even though I had a wonderful time in AZ, Faith was always on my mind.  When we got back to Asheville she was not there to greet me at the door.  I fell to pieces once again.  Buddy thought it would be a good idea to get away some place where nothing was expected of us, or any place we had to be.  He booked two night into the Pisgah Inn on the Parkway.  I have been there to eat many times but never to spend the night.  We had a wonderful room on the first floor and it was an end room to give us maximum privacy.  We got there in the afternoon and sat out on our private balcony over looking the Pisgah Forest.  What a beautiful sight.  We went to dinner and I had the walnut crusted trout and it was delicious.  We went back to our room and sat out side some more.  We went to bed late and slept late the next morning.  They served breakfast until 10:30 am which was great for me.  We got a seat by the window overlooking the views and had a wonderful breakfast.  After breakfast we went back to the room to relax on the balcony and read and do crossword puzzles.  We took a nap and got up to eat a late lunch that we brought ourselves.  Cheese, crackers, olives, and some wonderful wine.  Took another nap then got up for dinner.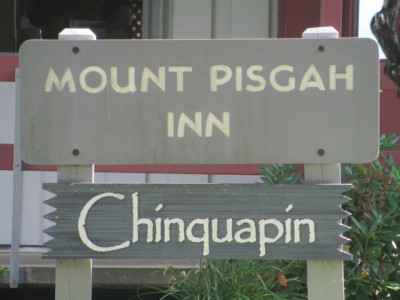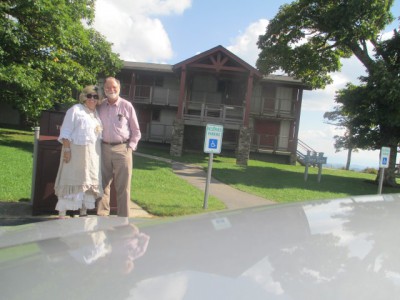 Outside our cabin.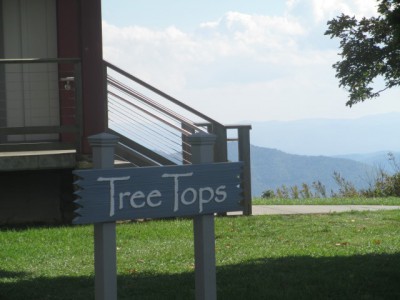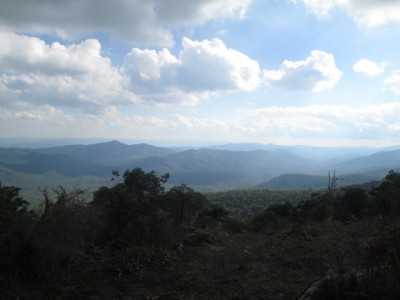 View from our balcony.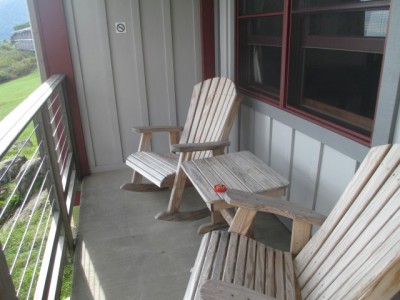 Isn't the balcony the cutest?  The chairs were so comfortable. Not plastic like some places.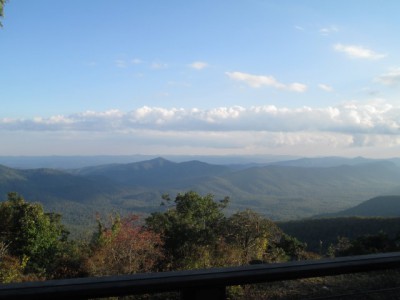 We had the most relaxing time.  We didn't have to go anywhere or see any body.  What a perfect time!
Enough catching up for now.  I will have to fill you in on my trip to England and Scotland a year ago this week.
Until next time,
Blessings!