Holland America has it's own private island.  On our last day we got to go to Half Moon Cay.  It was breathtaking!!  I have seen water like this on other cruises, however, it was a first for Buddy.  He was blown away by the beauty.  We stayed most of the day and did not go back to the ship until the very last moment.  Because it is a private island, it was not crowded.  As a matter of fact many of the people on board did not get off to go to the island.  I rent what is called a Clam Shell to protect us from the sun.  As you know, I am not a sun person.  Give me the shade any day of the week and I will be happy.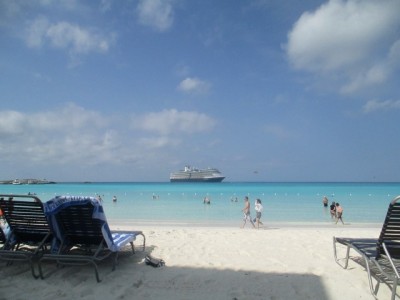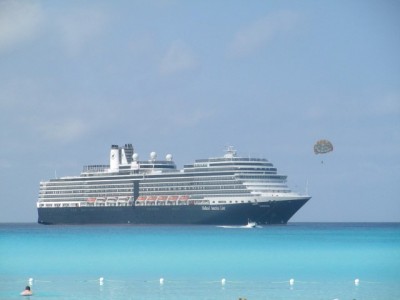 You can see in this picture some one para sailing over the ship.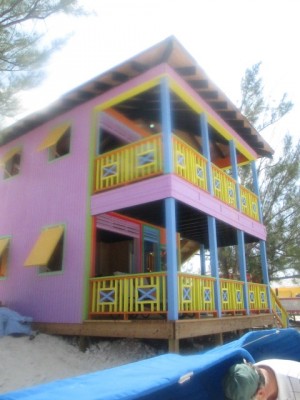 You could also rent a cabana for the day.  They started around $100 for very small ones and the price went up to $400.  This picture is probably a $400 cabana.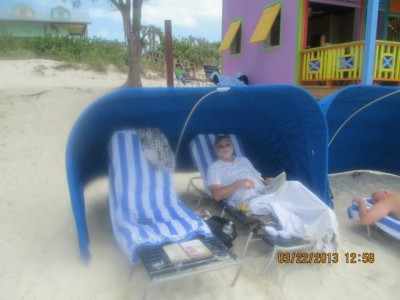 This is a picture of our clam shell.  It protected us from the sun and the wind.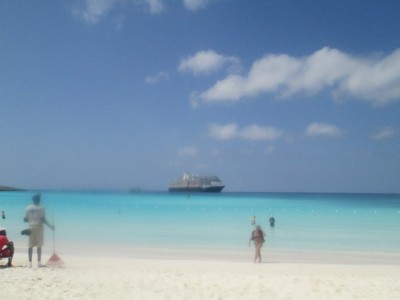 The beach was wonderful.  No matter how far out you went, you could always see the bottom.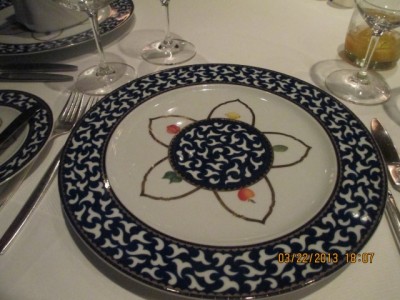 Our last night on board we decided to go to one of the other restaurants.  This was an amazing meal.  I took a picture of the china, however, when the food arrived I was to overwhelmed and forgot to take pictures.  I could kick myself.  The food was not only outstanding, the presentation was beautiful.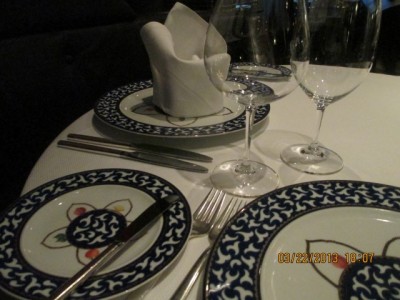 On our way back to our cabin, I remembered to take pictures of the elevator.  It was a glass elevator with beautiful etched glass on the doors.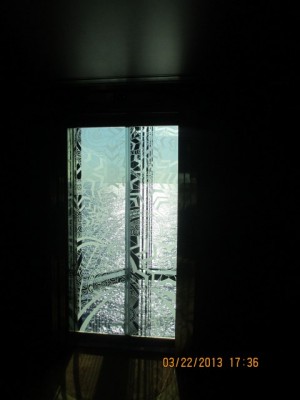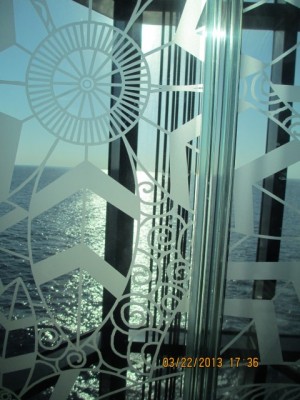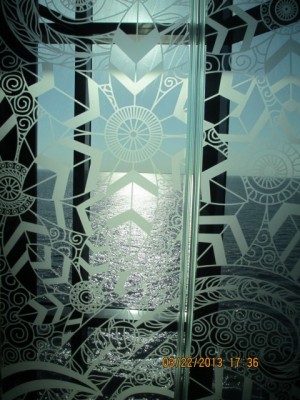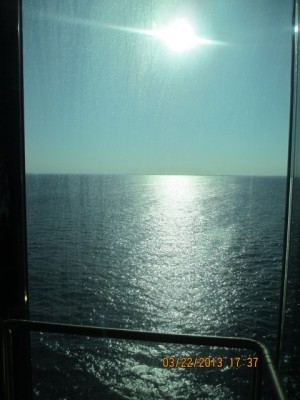 This is a picture of the sun setting taken inside the elevator.
What a wonderful cruise!  It was the best way to celebrate Buddy's birthday.  He was not too thrilled to be going on a cruise, however, he is now planning to go on another cruise as soon as we can.  He is a believer!
Blessings!