My yoga teacher was on vacation this past week, so I had Thursday free.  Because of my stiff neck and back problem, I did not go to Heart Path this past week.  With all this time to myself, I decided to go and spend some time with Buddy at his house.  I arrived on Wednesday afternoon and we went to lunch at A Day In The Country.  It's a wonderful store full of neat things, and a small cafe that makes everything homemade.  
On Thursday, we headed out to a wonderful old antique store on the road to Buddy's house.  I have passed it many times, but I have never stopped.  Buddy bought me a beautiful old Lemonade set several months ago at this store.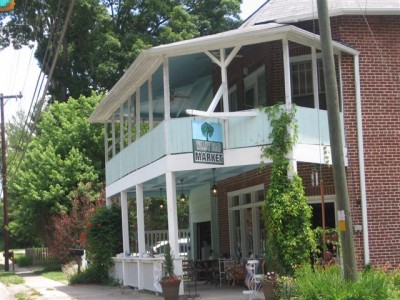 I think the people live above the store.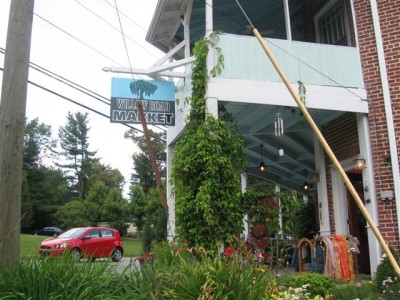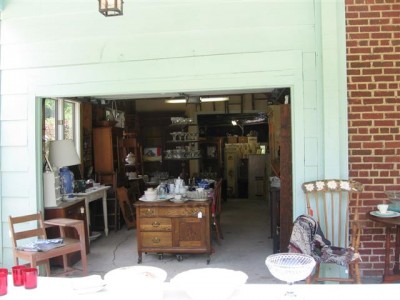 I purchased a few things that I did not need.  I have a wonderful set of dishes that I call my "Circus" dishes.  They are very colorful and are wavy around the edges.  There is a lot of pink in the dishes, so when I found these beautiful pink glasses, I jumped on them.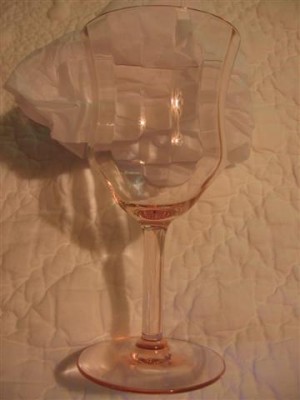 It's kind of difficult to see the pink, but they are a beautiful hue.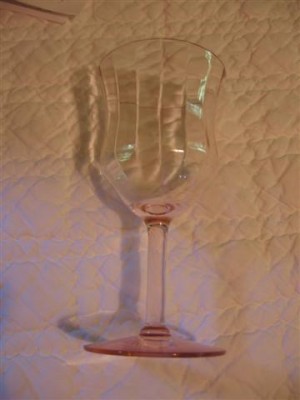 That was all I had in mind to buy.  As I was leaving, I saw this beautiful necklace from Africa.  Couldn't resist.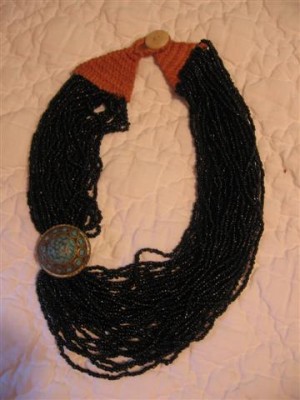 As I was trying on the necklace, I saw a beautiful hanky that reminded me of my mother.  She always had a hanky in her purse.  It was only a few dollars, so it, too, went in my bag.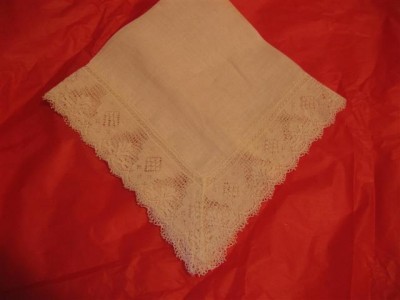 Isn't it lovely?  As I was leaving the store, I noticed that a beautiful bowl that I admired when I went in, was gone.  I was kind of sad and I asked the lady if she had already sold it.  She was kind of tongue tied, and Buddy kind of tripped over his words, so I knew he had purchased it for me.  He is such a sweetheart.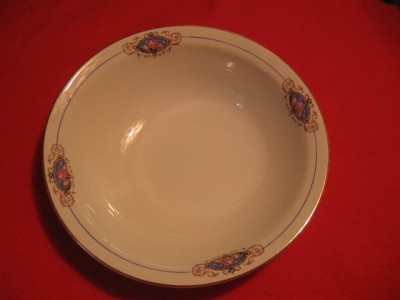 I just have this thing for pretty bowls.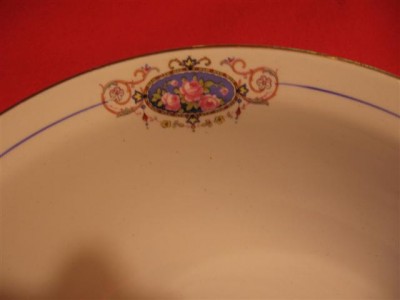 Nicole has given me a few that she bought from Goodwill.  I love putting salads, and side dishes in a pretty bowl.  This one is really pretty.  
After our trip to the antique store we headed out to Bloomfield's.  This store has been around forever.  I always pass it on interstate 26, but I have never been.  Buddy thought it was about time I made a visit.  Oh! My!  What a mistake.  They have tons of dishes and everything that goes with them.  I could make some fabulous table scapes.  Not only dishes will overwhelm you, there are pots, pans, all sorts of cooking utensils, food, aprons, lanterns, candles, pottery, things for the garden, just about everything you would love to have, is at this store.  I purchased a pitcher.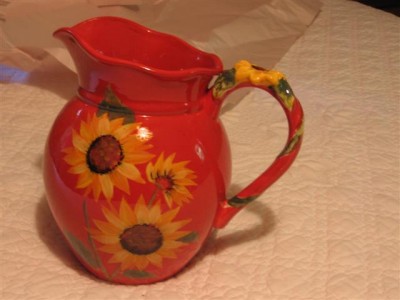 Red to match my kitchen.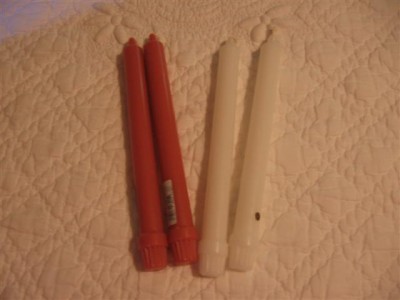 Some candles.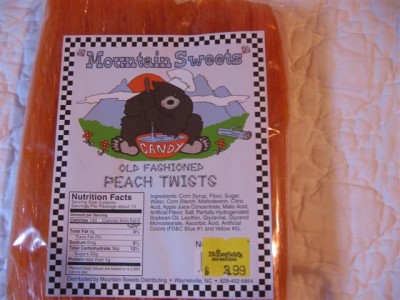 Peach licorice.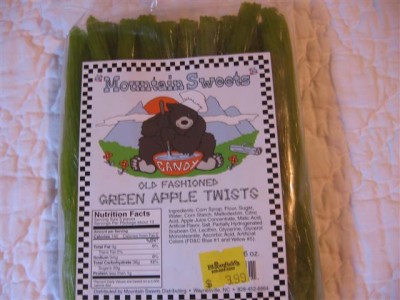 Green apple licorice.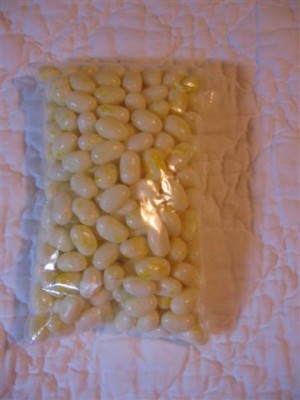 Buddy bought me some popcorn Jelly Bellies.
Raspberry Honey Mustard Pretzel Dip.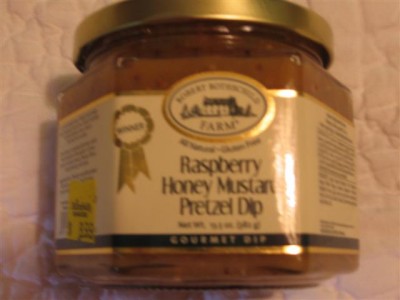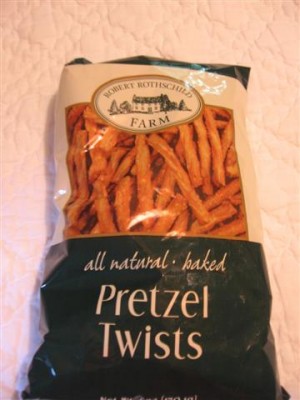 And some pretzels to go with the dip.  Yummy!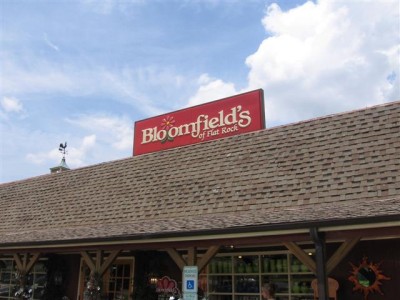 Don't pass up Bloomfield's.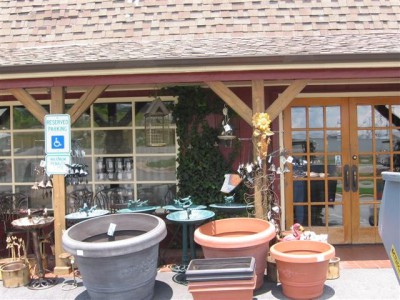 It's worth the trip.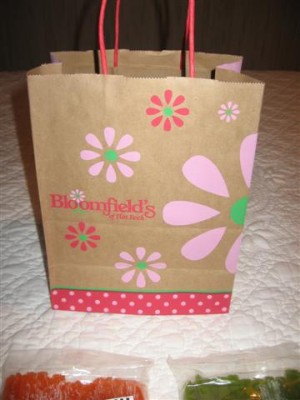 And you too, can fill up a shopping bag with goodies.
All  in all, it was a good visit to Hendersonville.  Next time I go, I have several other stores on my list that I want to visit.  
Blessings!