Better late than never.  I am so far behind in blogging I don't think I can catch up this year.  My two sisters and Peter are coming to visit for a week.  They will arrive tomorrow.  Gads! I never can get any thing done.  Went to the dentist today to get my teeth cleaned.  Not a waste, but it still took time out of my day.
Now for some more beautiful pictures I took at Biltmore months ago.  They are so pretty, I just have to share.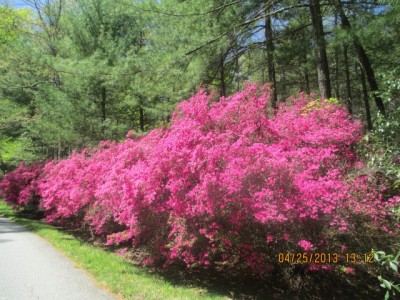 On the drive up to the house.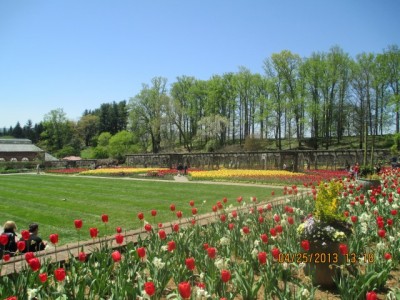 Beautiful tulips.  These pictures were taken in April.  Only 4 months late in getting them posted.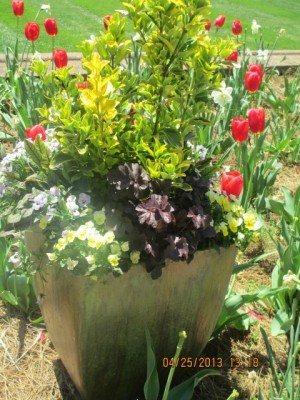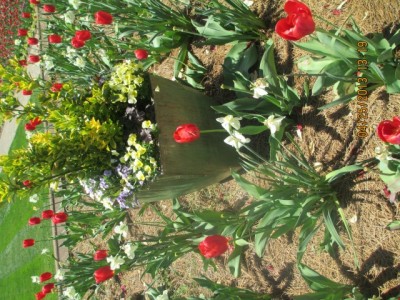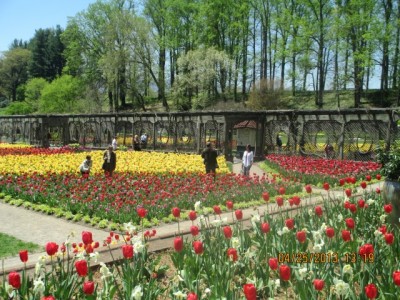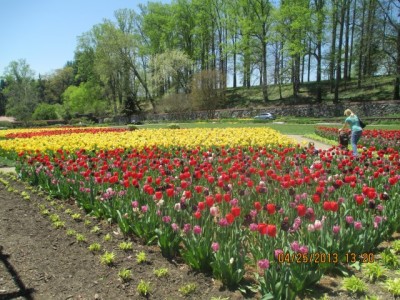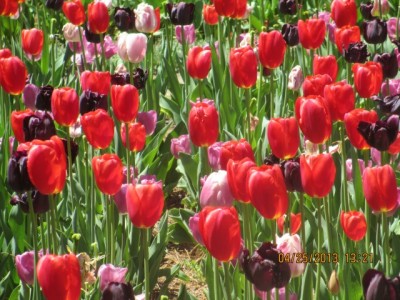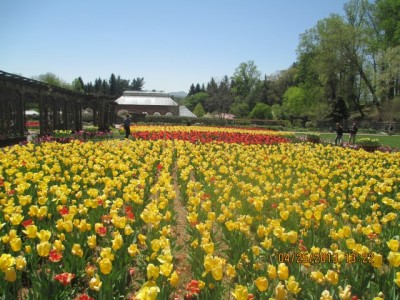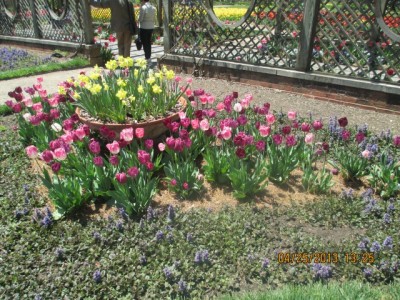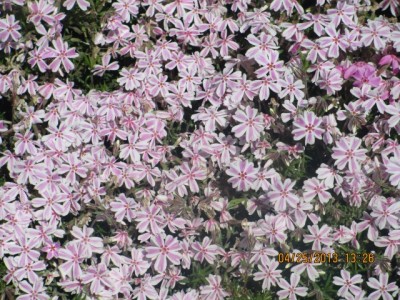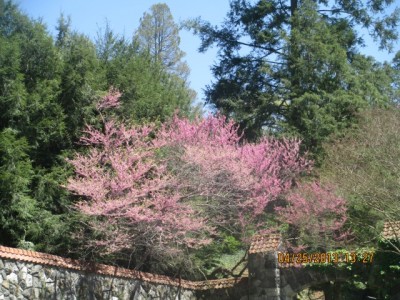 The red bud trees were just beautiful!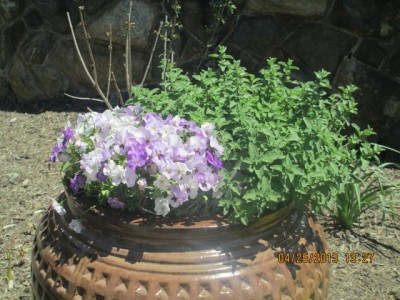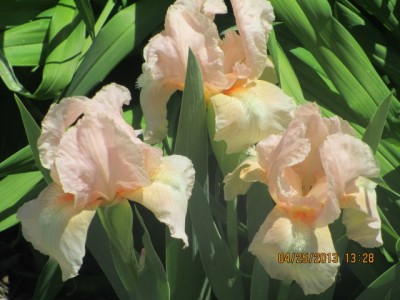 These irises were the prettiest color.  Had to get a picture.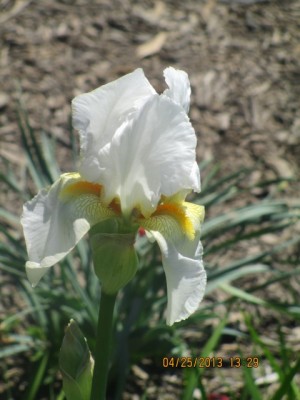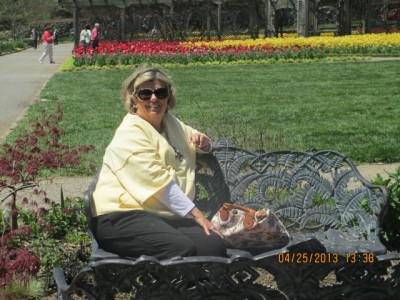 Relaxing in the garden.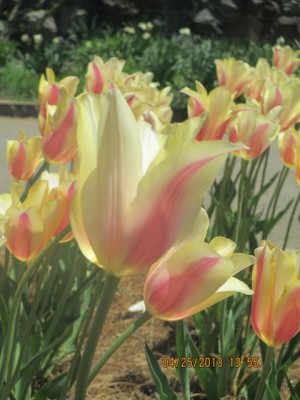 The multicolored tulips were amazing!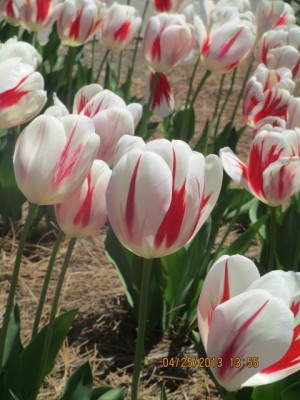 More multicolored tulips.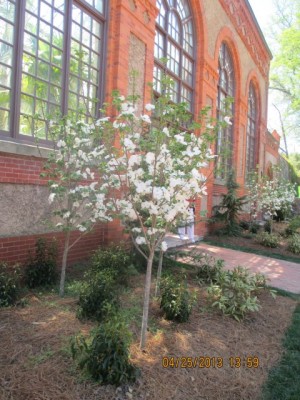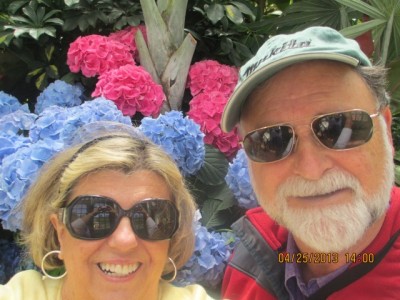 Look at the hydrangea in back of us.  Gorgeous.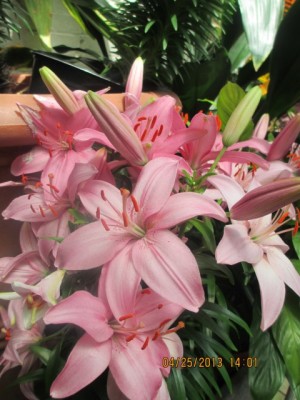 The next group of flowers were in the greenhouse.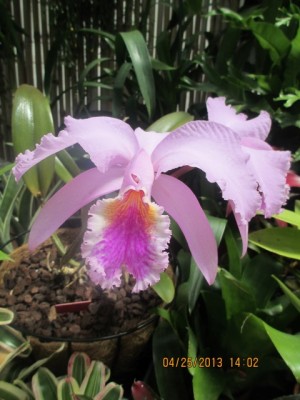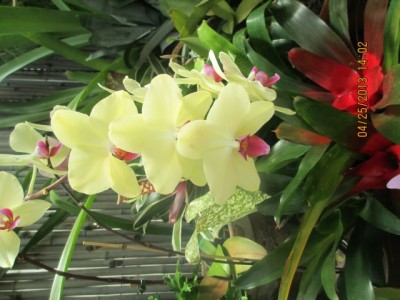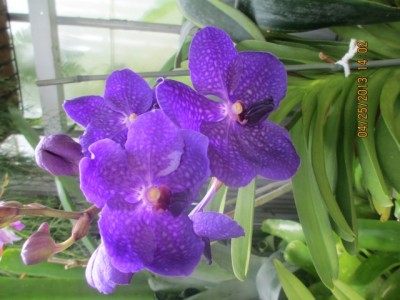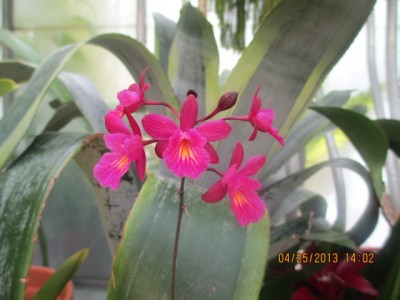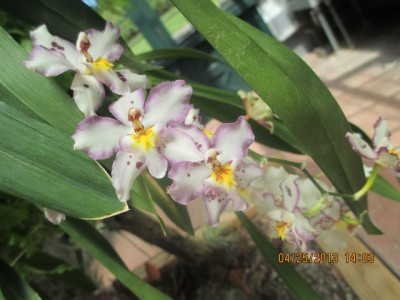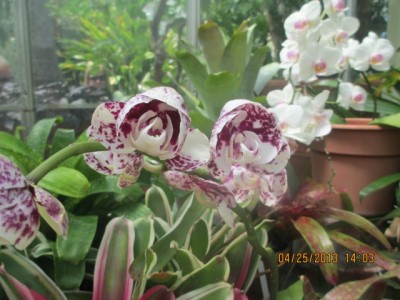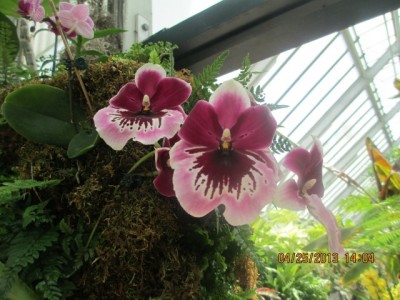 Don't these orchards look like pansys?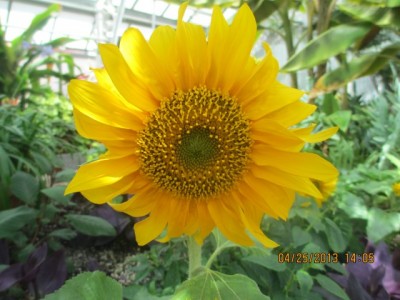 Everyone loves sunflowers!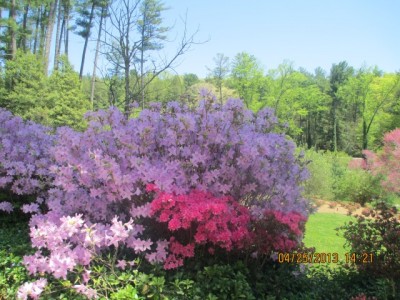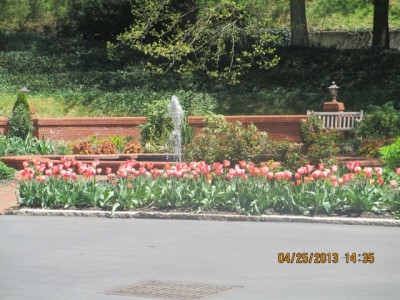 This is the fountain in front of the winery.
We have such a grand time when we go to Biltmore.  I am glad that I once again have a season pass.  The last time I had a pass was back in the 1980's.  There is so much more to do there now, and the shopping is great!
Until next time..
Blessings!