I have several pictures that really have no title.  I just took some random shots of things I thought were interesting.  Below is a picture of a puzzle that we got for Christmas from Buddy's daughter, Kelly.  It took awhile but we got it put together.  Route 66.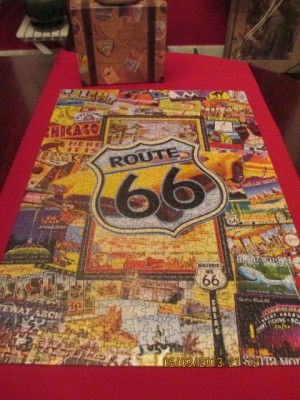 The next picture is of my friend, Jan.  She is modeling a hat she made for a Derby party.  A bit late with the picture.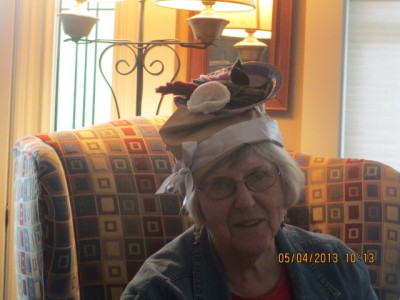 Buddy and I have lived here a long time.  I guess we have covered everything there is to cover on the Parkway.  One day we found a dirt road going off to the left just before we got to Pisgah.   We thought, "What the heck.  Let's go.' And so a new adventure began.  It was all down hill and we ended up in Mill's River.  Below are some of the pictures on this very bumpy dirt road.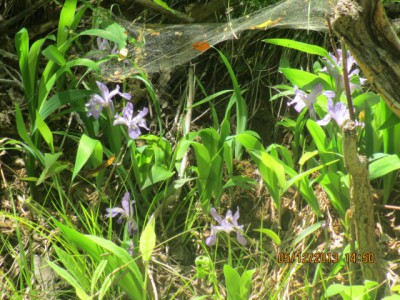 The above picture is of some wild irises along the road.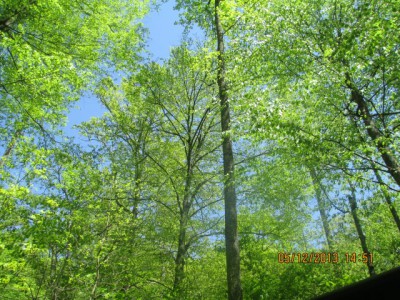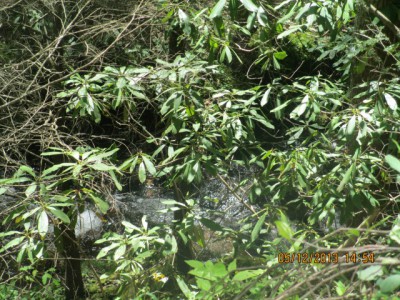 We followed this creek all the way down the mountain.  At times it was just a creek, and at other times it was a rushing river!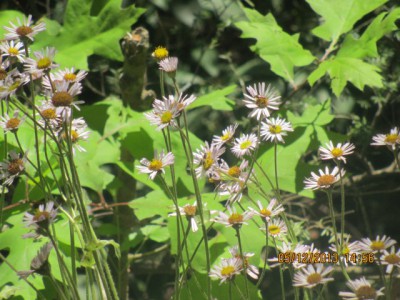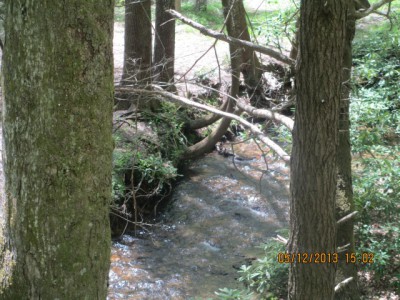 Another picture of the creek.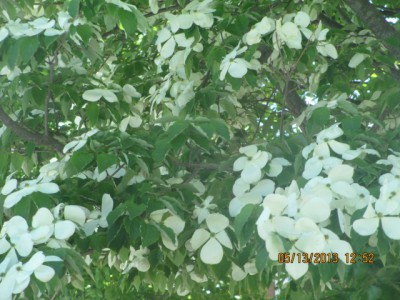 We have fallen in love with this type of tree.  It is some kind of dogwood, however, it blooms last for over a month on the tree.  When other dogwood flowers are long gone, these are still full and beautiful.  Does anyone know anything about this kind of dogwood?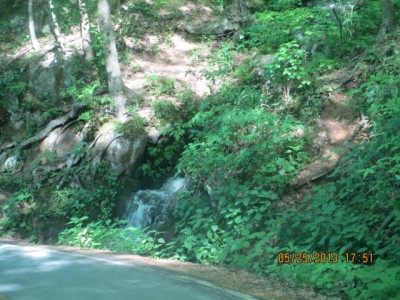 Small water fall on the side of the road.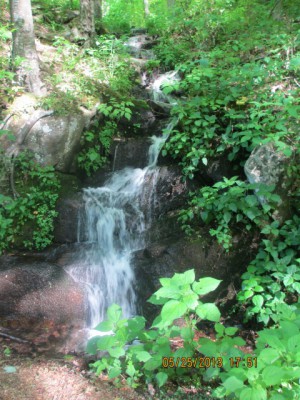 Another waterfall on the side of the road.
Below are two pictures of the beautiful cabin that sits on Kelly and David's property.  I love that cabin.  I told them that when I get old I want to move in.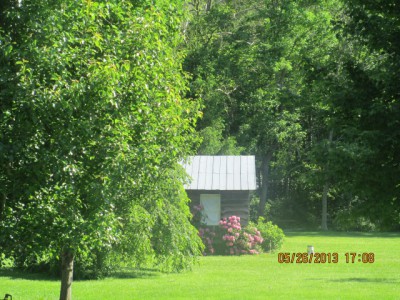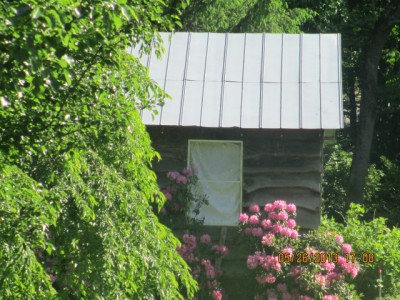 I have to end this entry.  My darling son in law is waiting to take over my computer and fix all that is wrong with it.  I don't know what I would do without him.  Every thing I have learned, I have learned from him.  Love you, Chuck!
Blessings!