Jeannie and Peter gave us a Lobster Gram for our Christmas present.   Buddy and I enjoyed it so much last year, we couldn't wait to order it this year.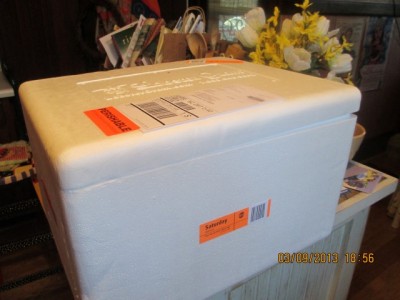 It wasn't only lobsters, it was an entire Maine clam bake.  The lobster, clams, clam chowder, corn, potatoes and butter, along with all the utensils including the bibs, come in the large container you see above.  I could hear the lobsters moving around and it really freaked me out.
I had to wait until Buddy arrived to open the box.  I love lobster, however, I just can't put them into the pot.  I know they are in the roach family, and I hate roaches, however, I just can't bring myself to put them into boiling water.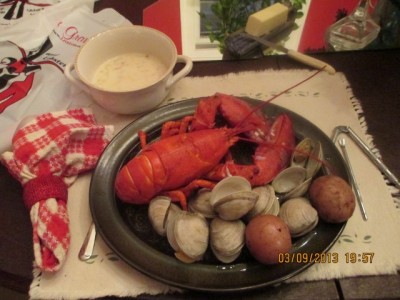 I couldn't wait until I could dive into this plate!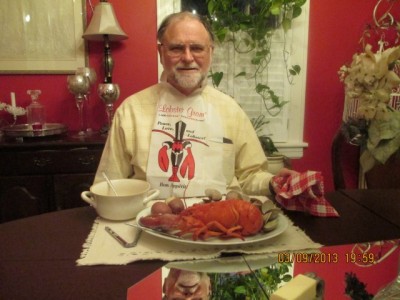 Buddy is ready to eat.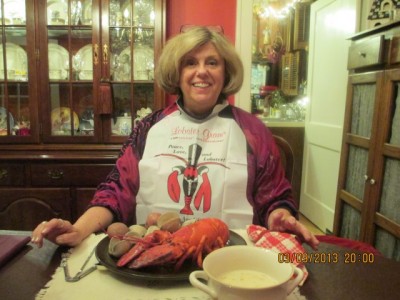 And I wasn't far behind.   It was absolutely delicious.  They couldn't have given us a better Christmas present.  Thank you, dearest Jeannie and Pete.
Blessings!