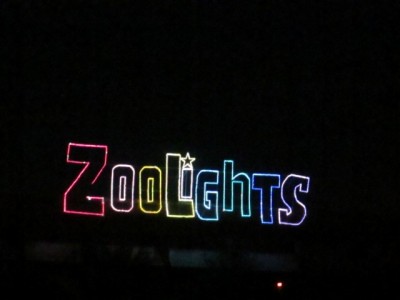 At the AZ  zoo, during the holidays, they decorate the entire zoo with lights.  Every tree, plant, shrub, decorated.  They have animated light shows that are just beautiful!  There was so much walking to be done I decided to rent a scooter.  I am so glad I did.  We were there a long time.
This greeted us on the way into the zoo.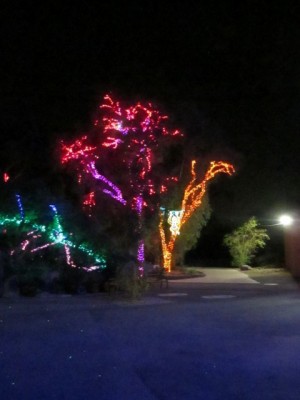 The trees were really something to behold.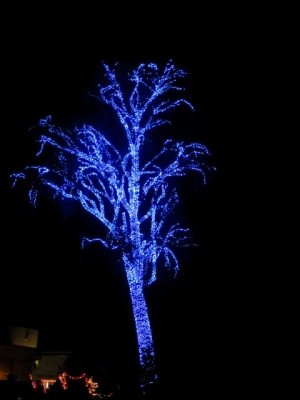 This was my favorite tree.  The picture doesn't do it justice, but it really was magnificent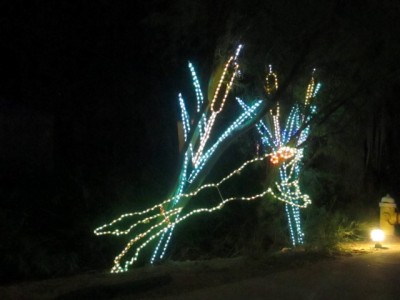 Jumping frog through the trees.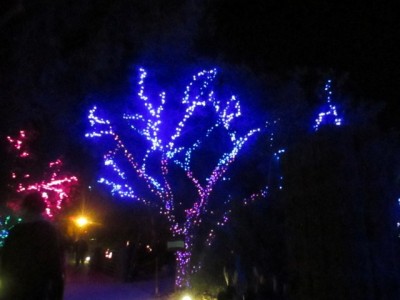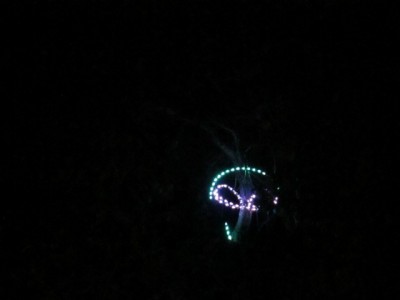 This was suppose to be an ET hiding in the trees.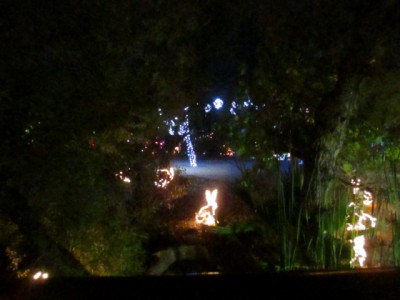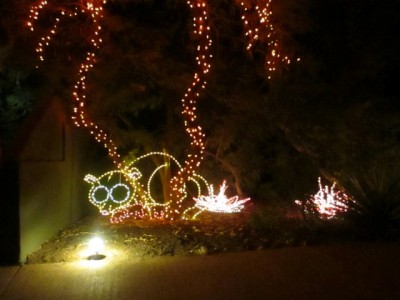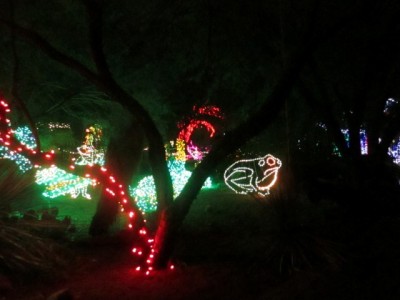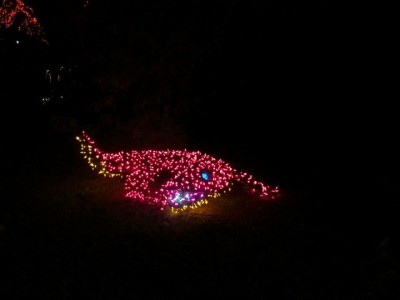 All kinds of creatures in lights.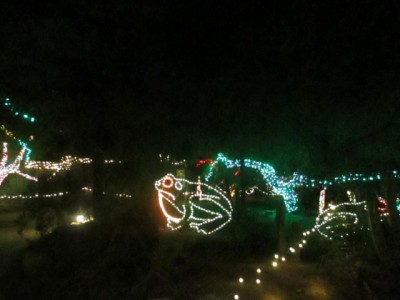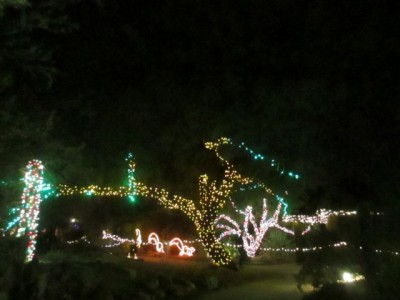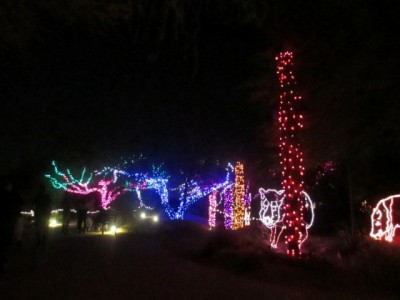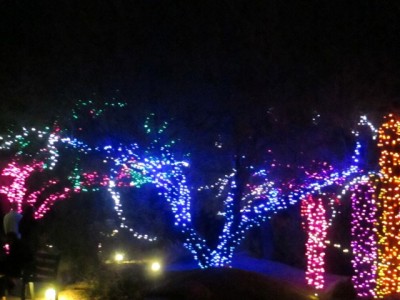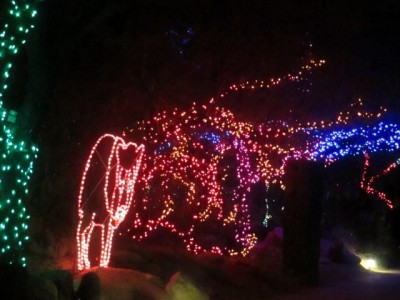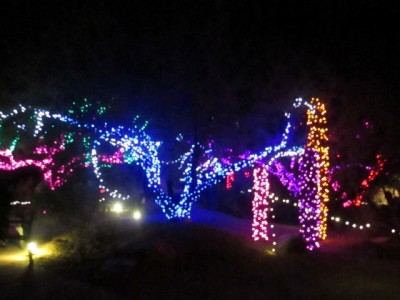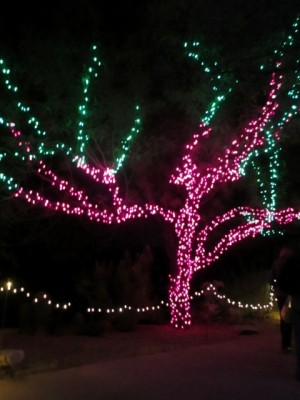 The trees were beautiful.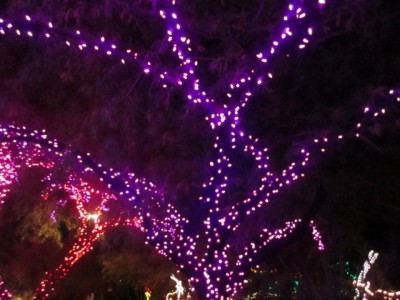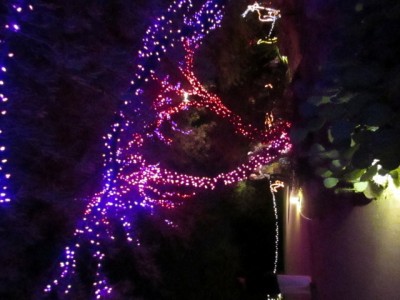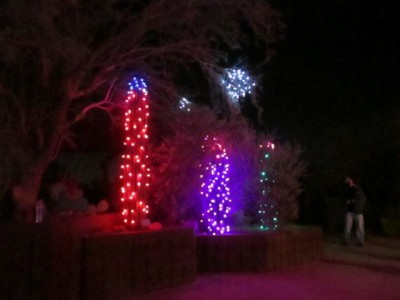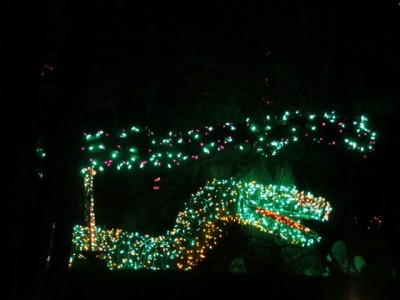 This was a hugh snake that flowed around the pond.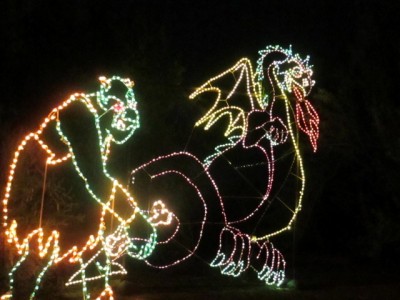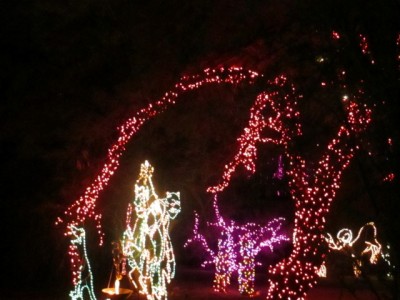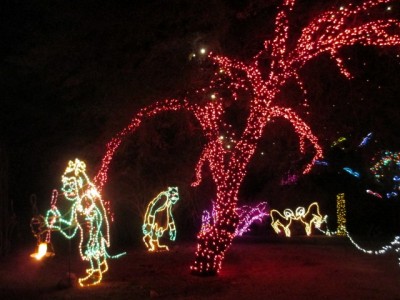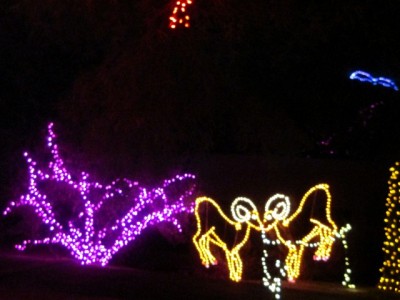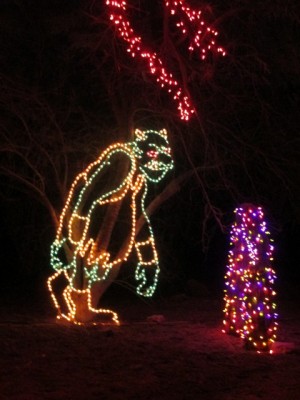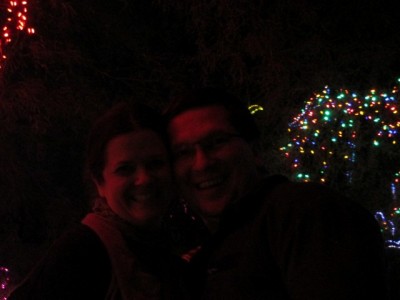 I'm afraid this is too dark to see Nicole and Chuck.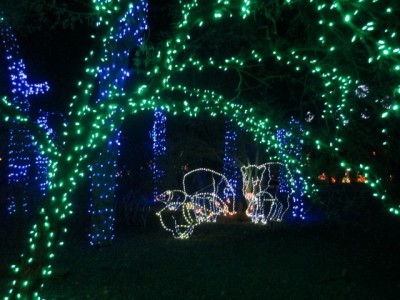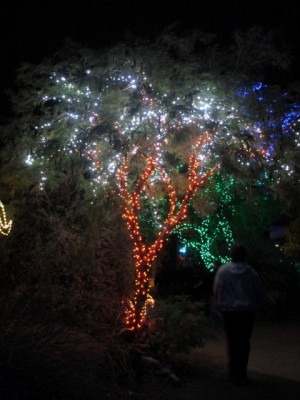 This tree was so pretty!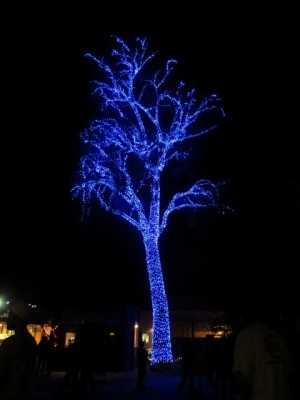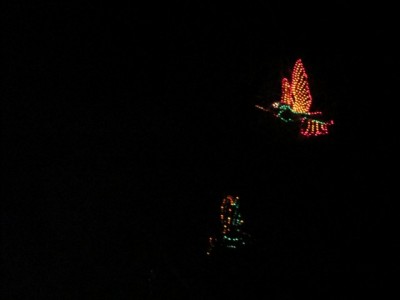 This is a butterfly flying through the trees.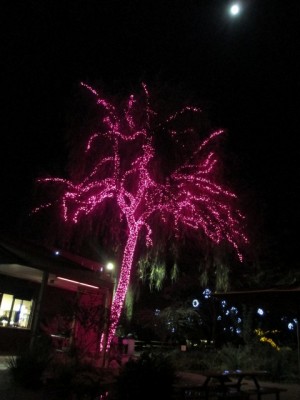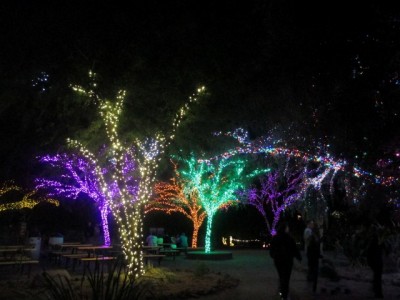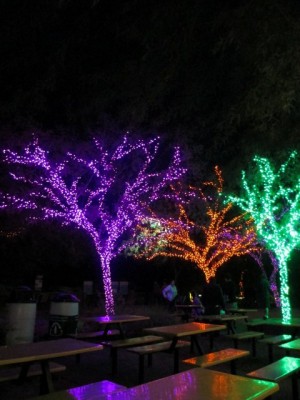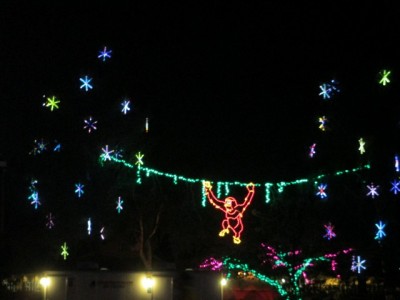 This is a monkey flying from tree to tree.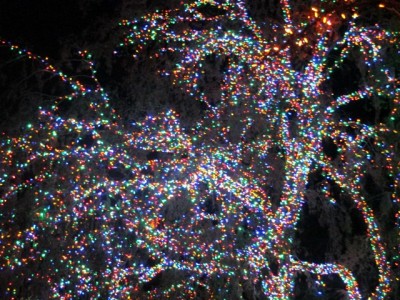 Beautiful lights on tree.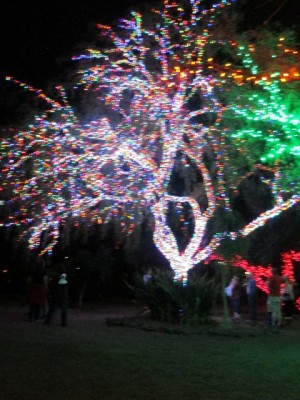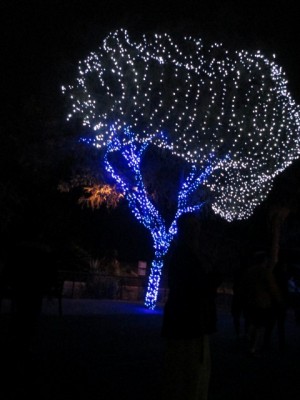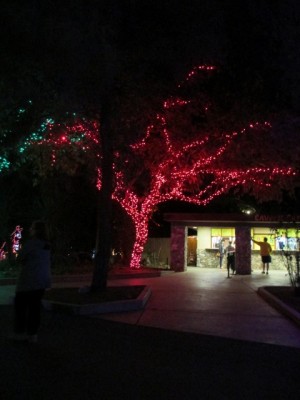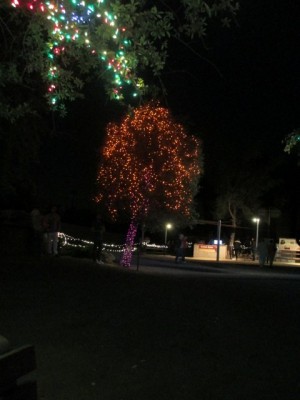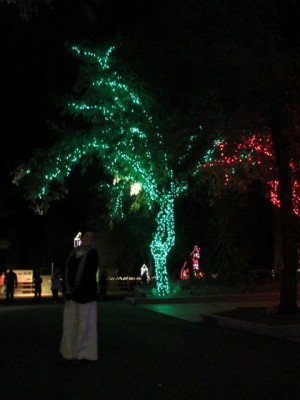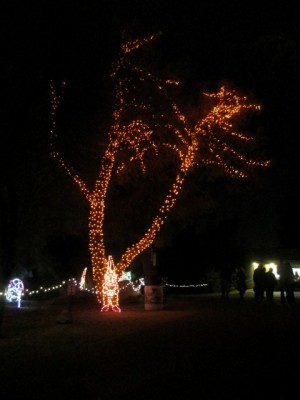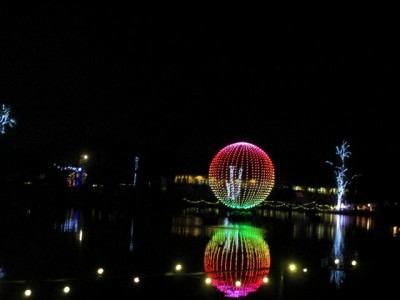 The next series of pictures are the lights on the water.  The water light show was timed to music.  Very lovely.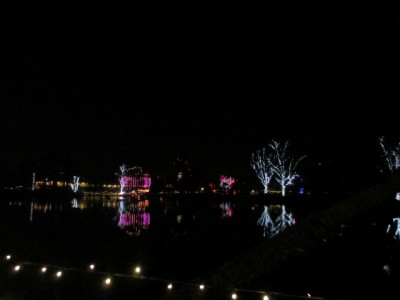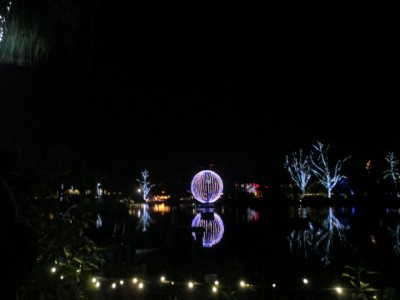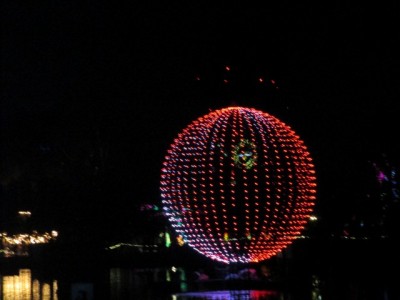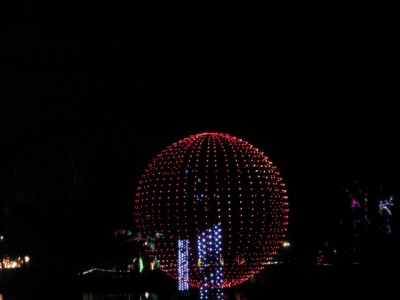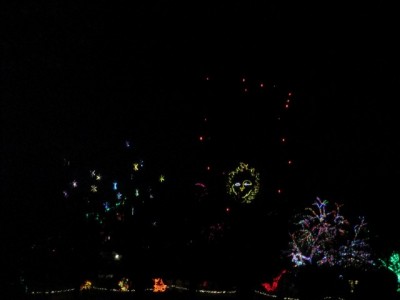 If you look hard enough to the upper right, you can see the sun.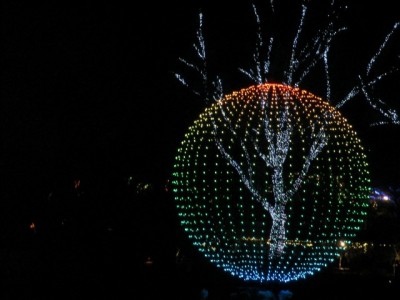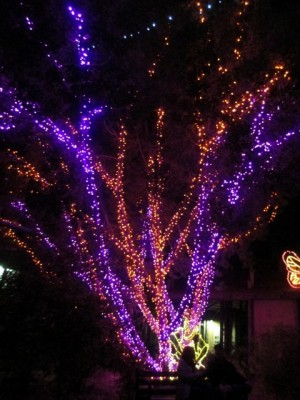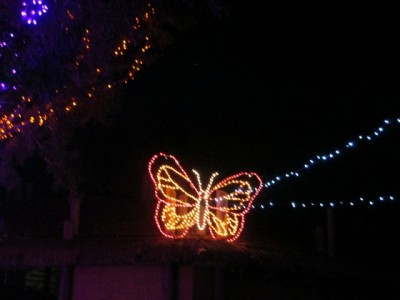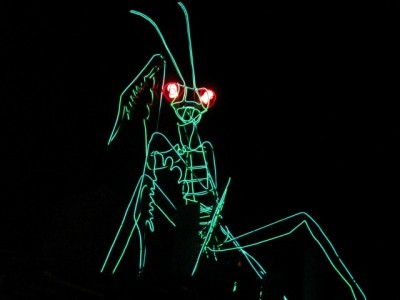 This fellow really stood out.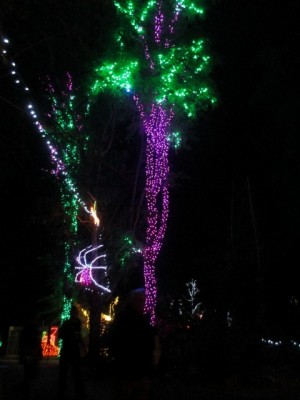 Can you see the spider climbing the tree?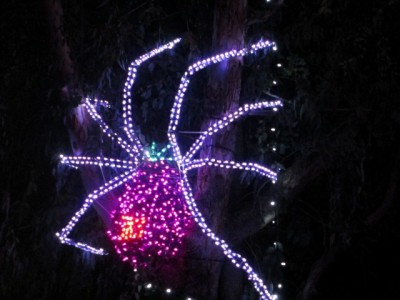 Here's a close up of that spider.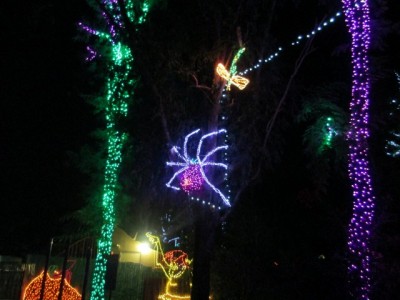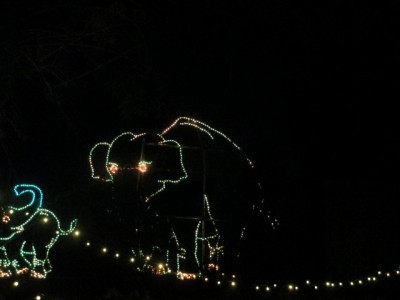 Elephants.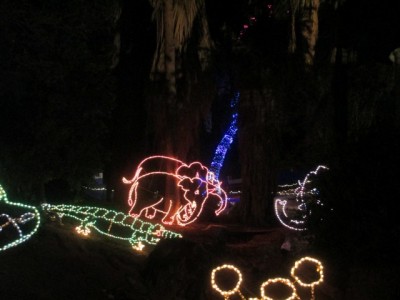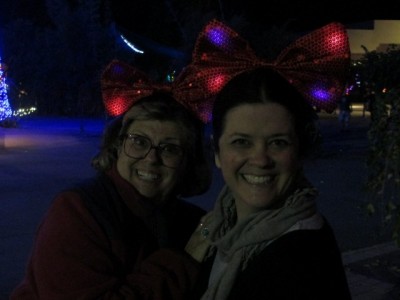 We had a wonderful time!!!  Thank you, Nicole and Chuck!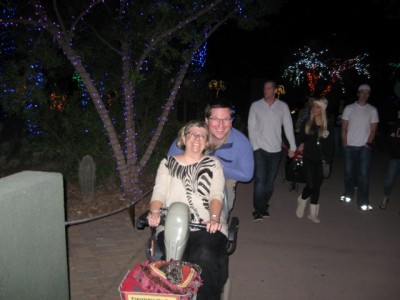 So glad I had the scooter to get around.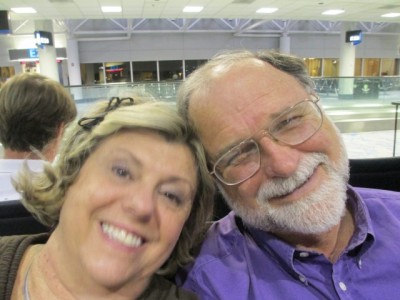 Our time in Apache Junction went too fast.  Before we knew it we were on the plane headed back to Asheville.  Here we are at the airport.  Two very tired people.
Blessings!