While we were in Staunton, I found a great bargain on a beautiful set of mercury glass candle holders.  All three for less that $25!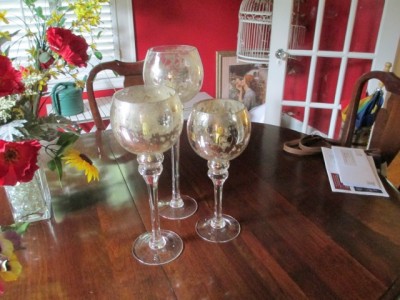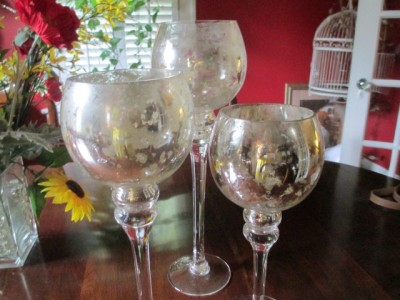 I fell in love with them.  I have filled them half way up with crystal marbles and I have put in something  that is made of wax and looks just like a candle but it's not.  It lights with a very small battery.  This will not damage the mercury on the glass.  Both were great finds!
In September Buddy and I went to the Fair.  Last year I couldn't walk around and we only stayed for about an hour.  This year we were there when the fair opened and left a half an hour before it closed.  Wow!  What a difference a year and surgery can make.  I had a ball!  I went on lots of rides, ate lots of food that is not good for you, and I walked the entire fair.  I remember last year I had to have help (a golf cart) getting up the hill to see the animals.  I felt wonderful this year.  Baby steps. Baby steps.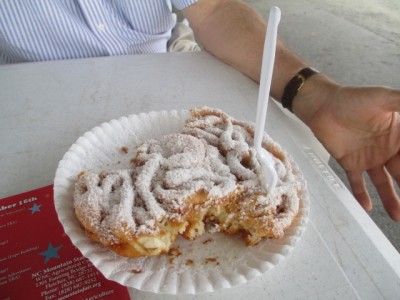 The first thing on our list of things to do was to get a funnel cake.  Yummy!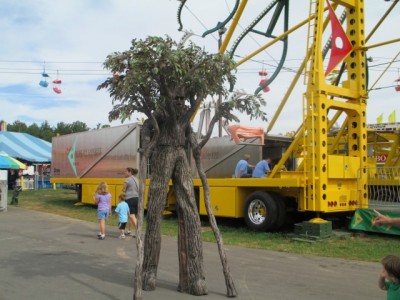 Here is Tree Man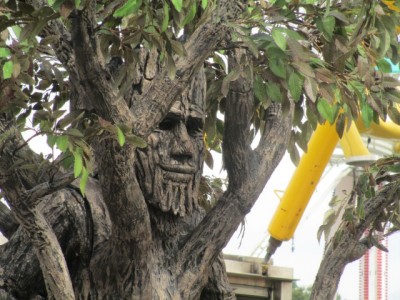 Close up of Tree Man.  Isn't he awesome?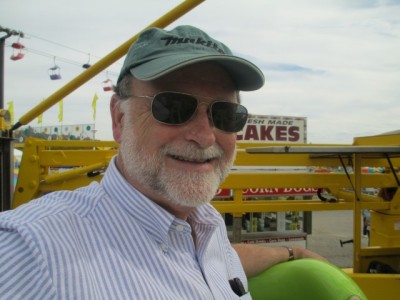 I took this picture of Buddy while on the ferris wheel.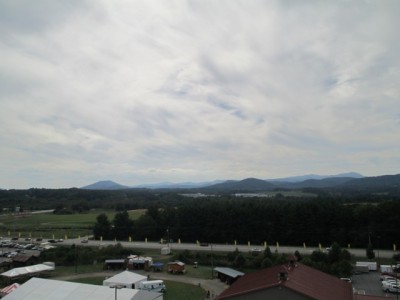 We could see the clouds moving in while at the top of the wheel.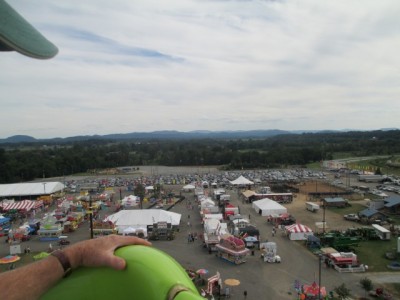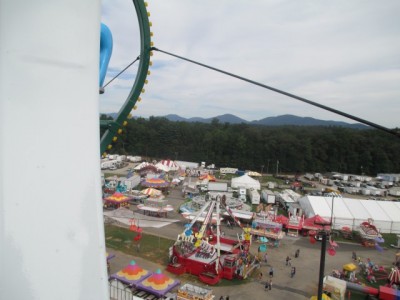 All these pictures were taken from the ferris wheel.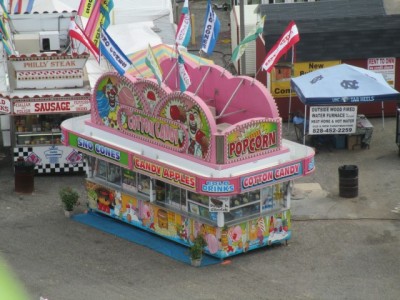 I thought this was such a cute stand.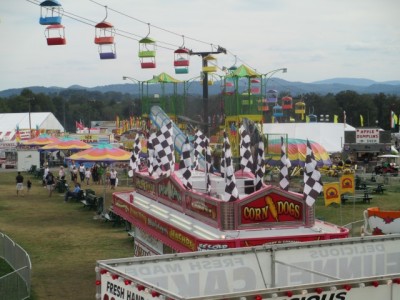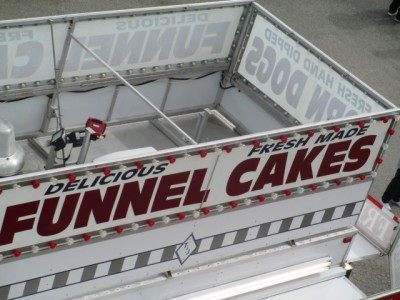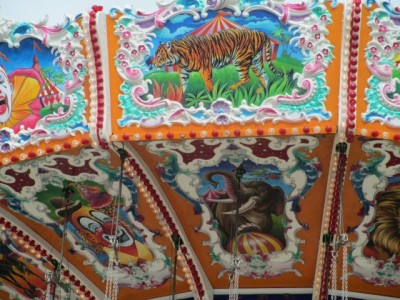 This is part of the beautiful and colorful carousel.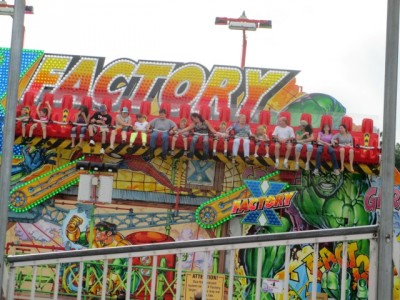 This was a unique ride.  The machine sprayed water on you as you went around.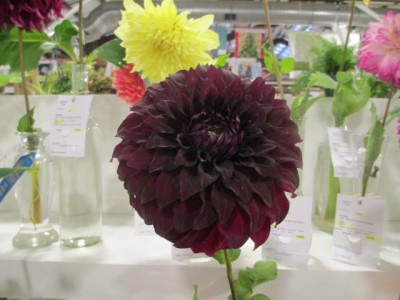 We visited all the tents to see the blue ribbon flowers and produce.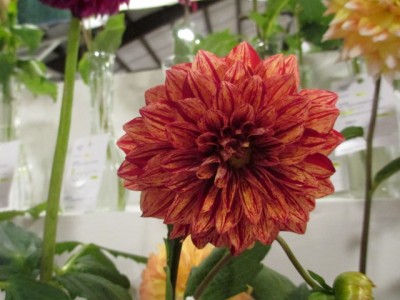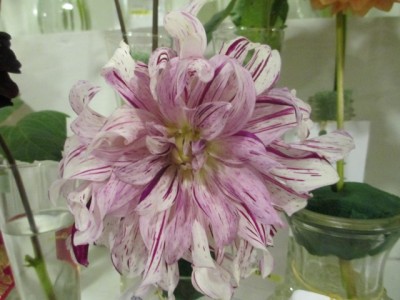 This was so pretty with it's different petals.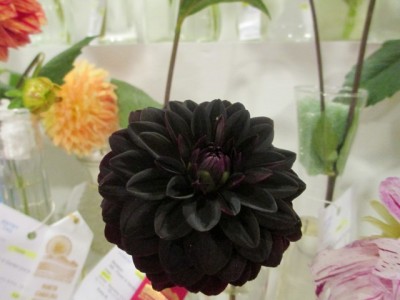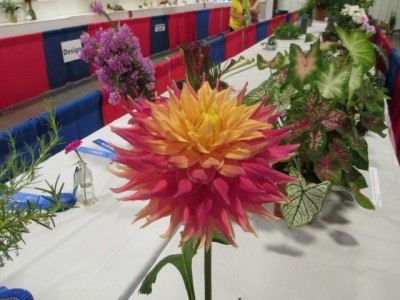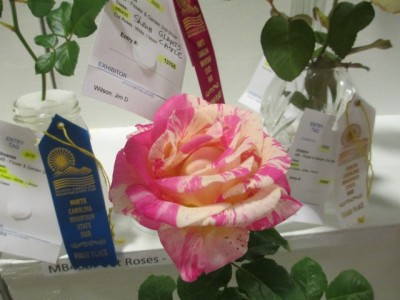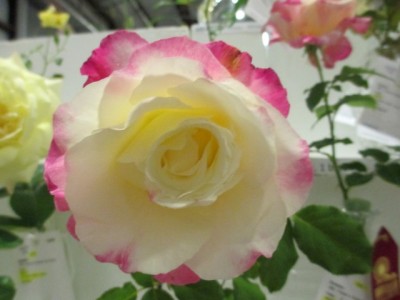 This rose was so delicate looking.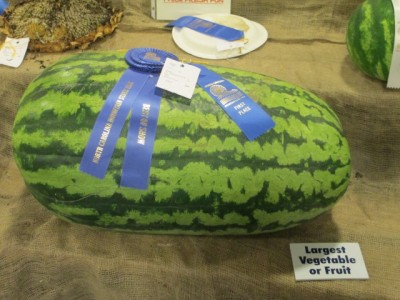 Blue ribbon for the largest fruit.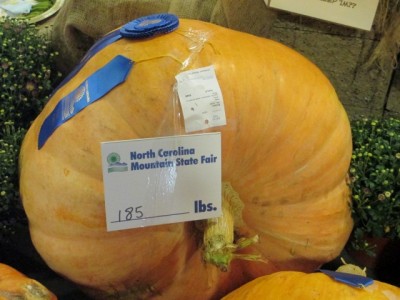 That's a lot of pumpkin pies!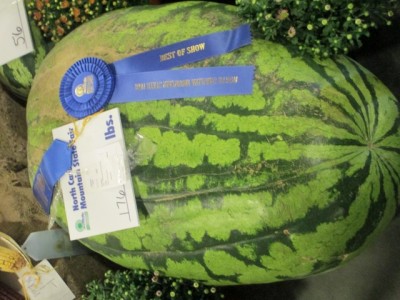 A 176 lb watermelon.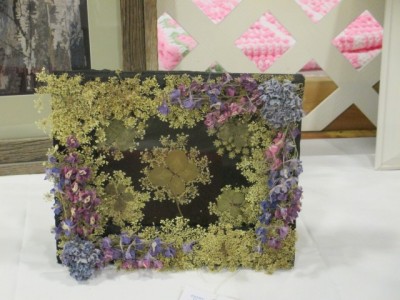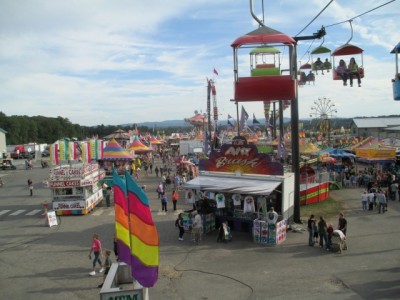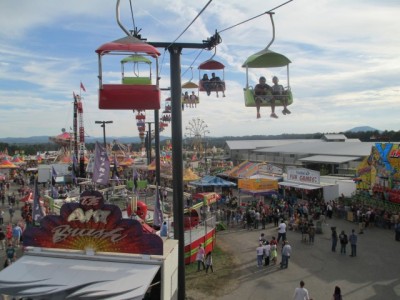 I really loved riding the tram.  We got a great view of the fair.  We went up at night and I took a beautiful video of the fair at night.  The lights and all the rides made it look like something from a fairy tale.  I still don't know how to post videos on my blog.  Some day Chuck will help me.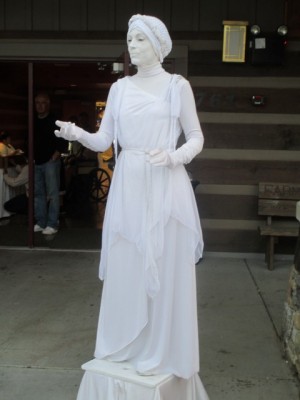 This young lady was outside  one of the exhibits.  She reminded me of the young students that posed out side the museum in Florence, Italy.  This lady was flirting with Buddy.  He wasted no time in getting his picture taken with her.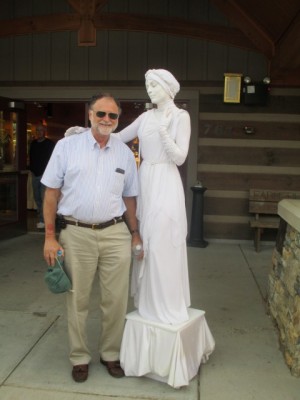 Aren't they cute?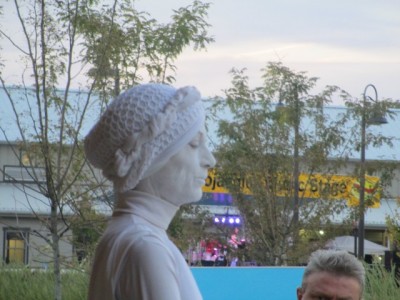 She was really very lovely.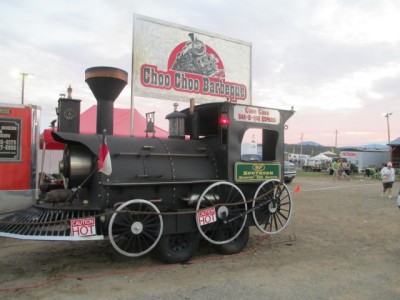 Our dinner for the evening was some Bar B Que at the Choo Choo.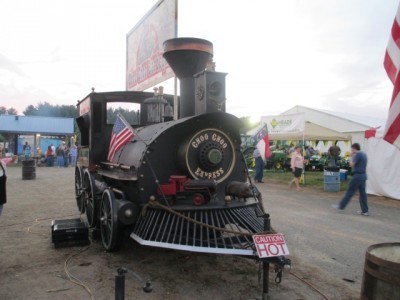 They actually make the bar b que inside this train.  It was very good.
We had such a wonderful time.  I'm still in awe that I could do the fair on my own.
Many blessings!