Buddy and I went to the beach last week.  I had been feeling sad and a bit depressed so the solution was a trip to the beach.  We had never been to Pawley's Island so this was a new experience for us.  We loved it!  A pristine beach, no music, no lights, and very few people.  100% better than Myrtle.  
We arrived on Tuesday afternoon.  On the way down we stopped at a very small restaurant.  I think it only had 7 tables.  Our server was wonderful.  She  chatted with us and made us feel very much at home.  The food was very good and very cheap.  Couldn't believe it.  The outside was questionable but we don't like to stop at fast food places.  We took a chance and we won.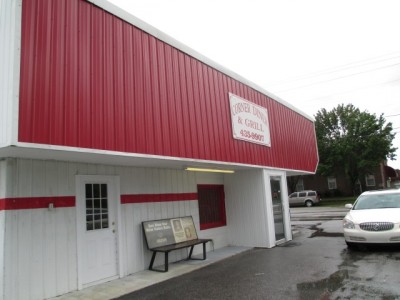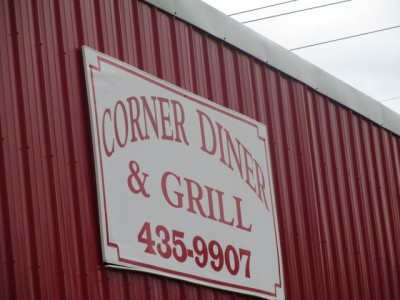 The Corner Diner and Grill-glad we stopped.  Great folks!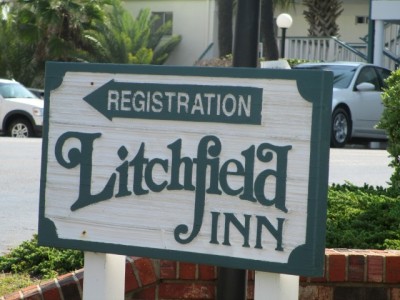 We stayed at the Litchfield Inn on Pawley's Island.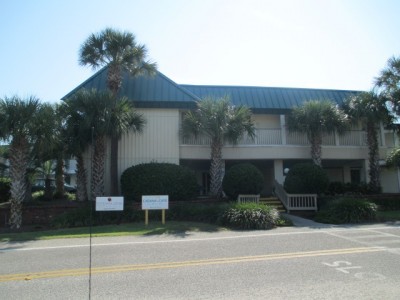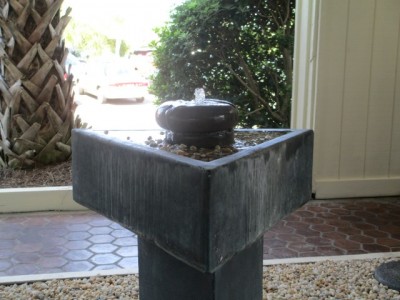 The fountain outside the front door.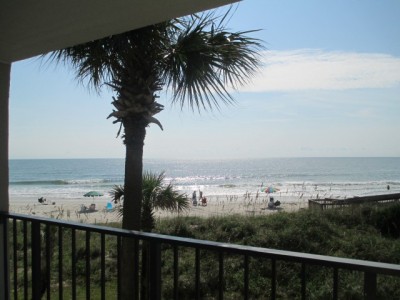 We had a lovely palm tree outside our balcony.  The room was okay.  We had a fridge, a microwave, and it came equipped with dishes. We had planned to do some cooking, however, that never happened.  We had some wonderful fresh seafood during our stay.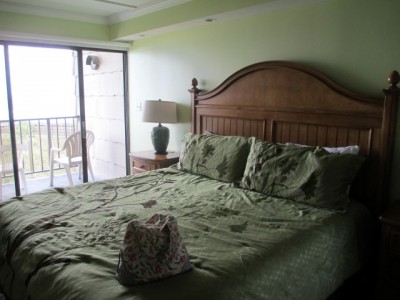 m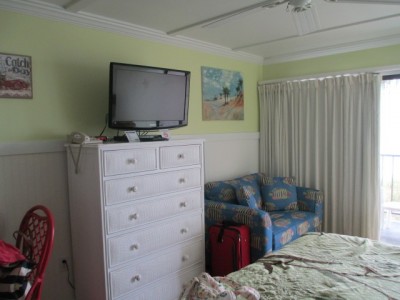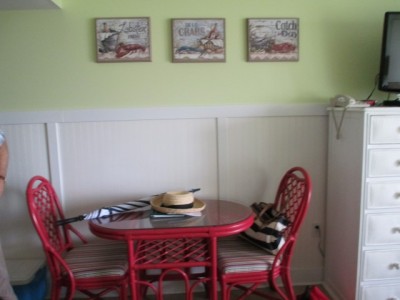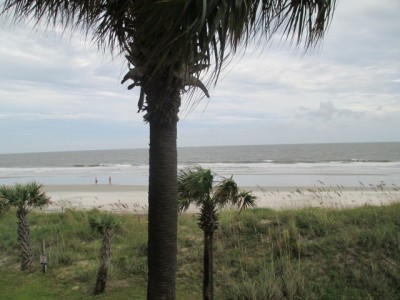 View outside our room.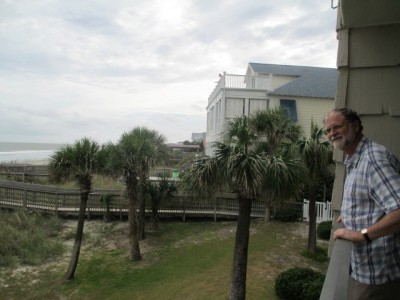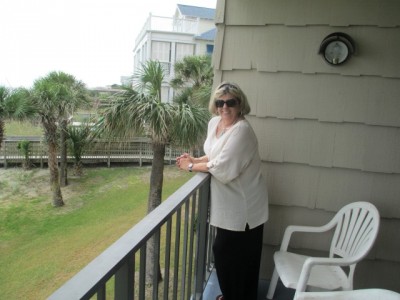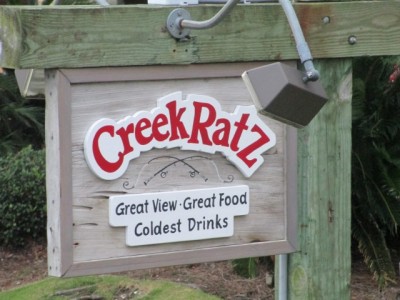 Our first night we went to Murrells Inlet for dinner.  We went to Creek Ratz.  I had fresh oysters and they were wonderful.  The sea food is so fresh at the beach.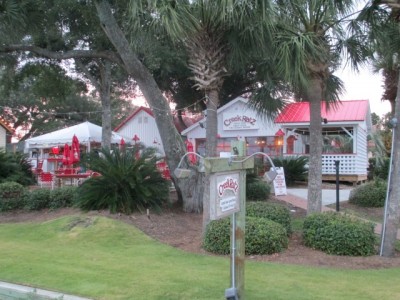 We ate outside on the patio.  It was a cool night so we went for a walk around the docks after dinner.  
The sunset was really pretty.  I just love everything at the beach.  Everything is better at the beach.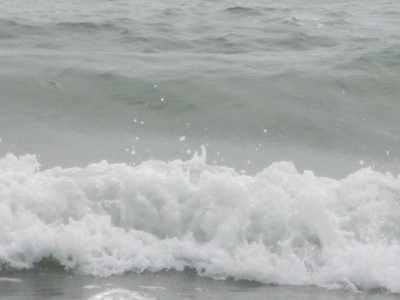 On Wednesday we headed to the beach as soon as we got moving.  The waves were beautiful.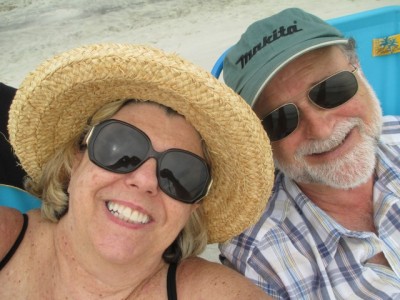 That's us being happy at the beach!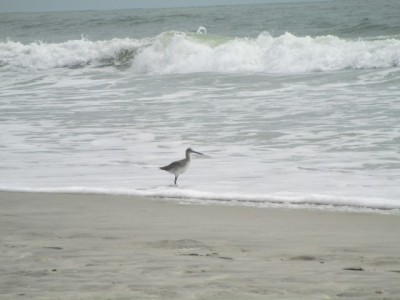 I love to watch the birds on the beach.  Buddy forgot his kite and he was kind of lost without it.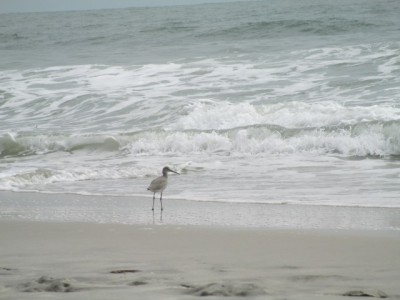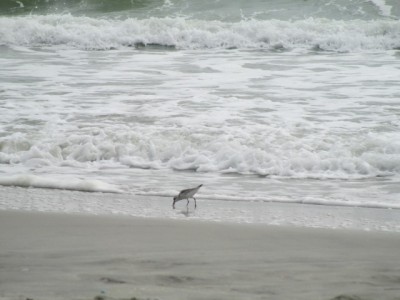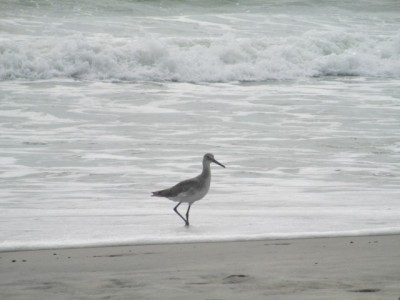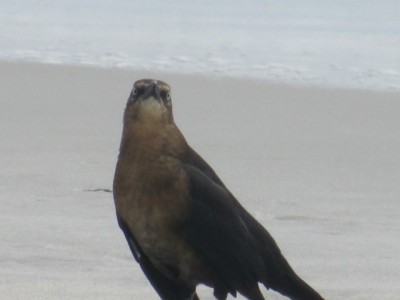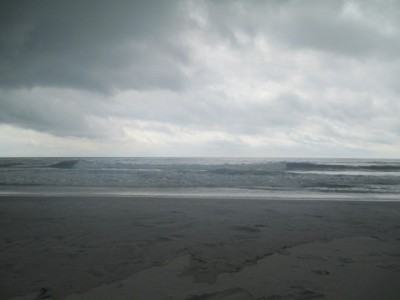 The weather started to get cloudy and it began to rain.  We headed in to shower and get ready for dinner.  We went to the same place we went to last time we were at the beach.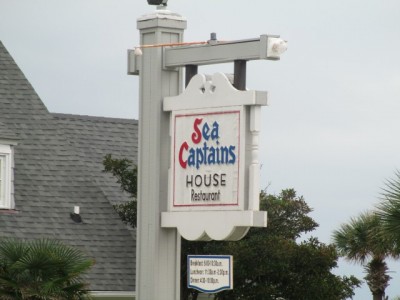 The Sea Captain's House was at one time a captain's house.  This little house is wedged in between two high rise hotels.  The owners refuse to sell and once you taste their food, you will understand why.  The line to get into this place is usually very long.  We were lucky and got a table with a beautiful view of the ocean.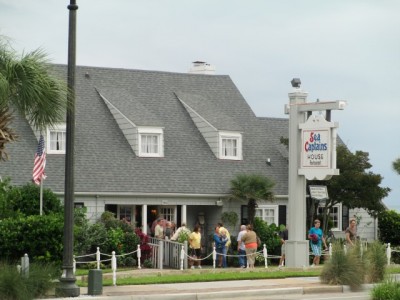 Above is the line as we were leaving.  It was around 8:00pm.
Our last day was beautiful.  The sun was shining so we covered up with sunscreen.  Last time I burned the tops of my feet and it was really painful.  We both did get some sun and it looked good on us.  People just seem to look better with a tan.  I try to stay out of the sun with a cover up and a large hat, however, sometimes the sun just seems to sneak in.  Our last night we decided to eat in the hotel.  The restaurant was upstairs and again, we had a lovely view of the ocean.  We ordered their small dishes.  I had scallops and lobster.  Yummy, yummy, yummy!! The scallops were done to perfection and the lobster bites were perfect.
We left on Friday morning.  We decided to take the roads on the map that were either blue or black.  You know what that means, no four lane highways.  We had a ball.  We took roads that people just don't travel on unless they live there.  We saw something of the old South.  Some places looked like time had forgotten all about them.  Old farm houses, cotton fields, and those long forgotten signs.  I made Buddy stop so I could take a picture of the signs.  I miss seeing those signs.  I first saw them when I came to school in the south back in the early 60's.  We didn't have anything like that up north so I was blown away by the signs.  Maybe we need to see more of these signs to remind us that we will be held accountable at some time for our actions.  Maybe in this election year we need more of these signs.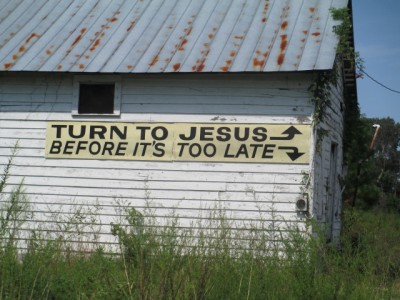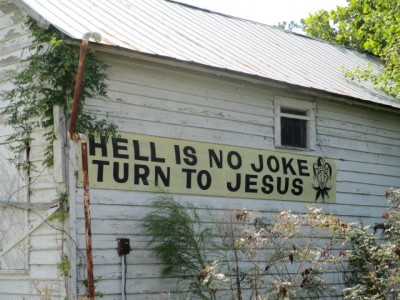 Blessing!