Let's take a break from Christmas, and see what I have been working on these past couple of weeks.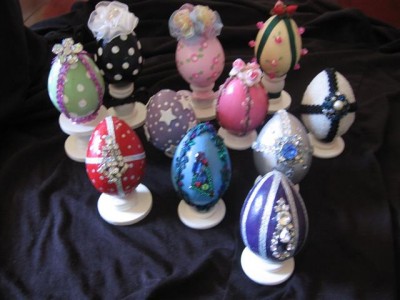 EASTER EGGS!!!
I have been hard at work trying to jazz up some paper eggs.  It was fun going through my stash finding things to put on them.  I hope they will grace my table at Easter.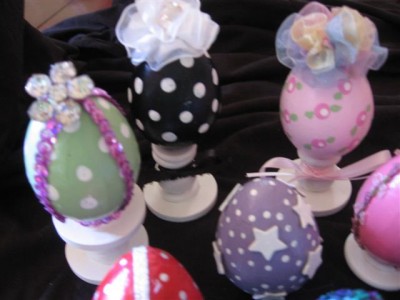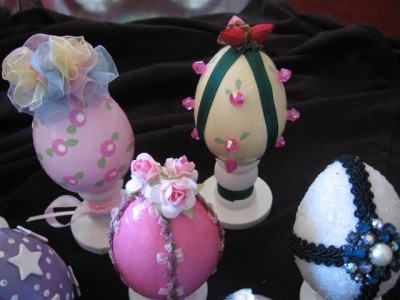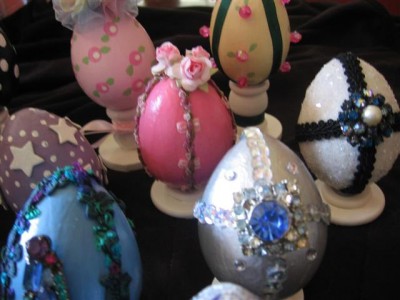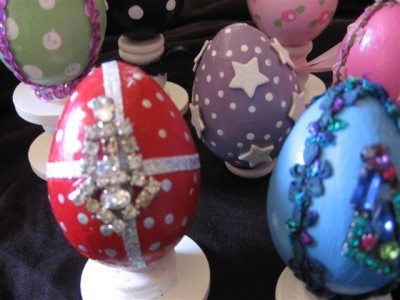 I took some close ups, but as you can see, my hands are not that steady.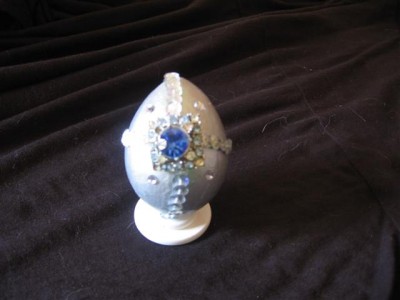 This egg is painted silver with an earring clip in the center.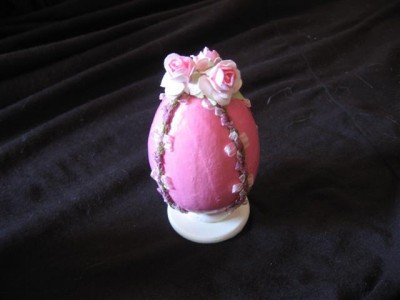 This little beauty is painted pink and it has on some of the ribbon I purchased at Tinsel Trading when I visited Jeannie last June.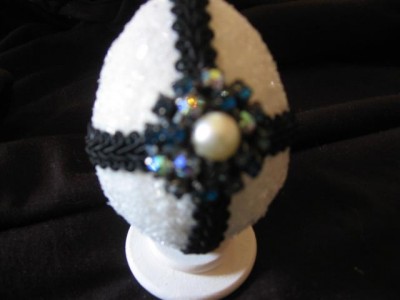 This egg was rolled in glass glitter.  You have to be careful with the glass because it will cut you.  I also has a clip earring in the center.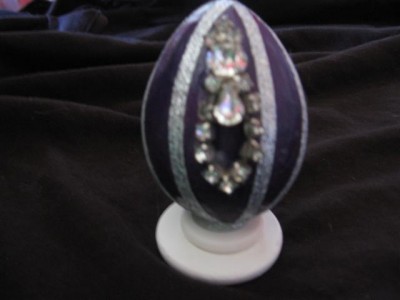 Purple egg trimmed in silver ribbon with a rhinestone earring in the center.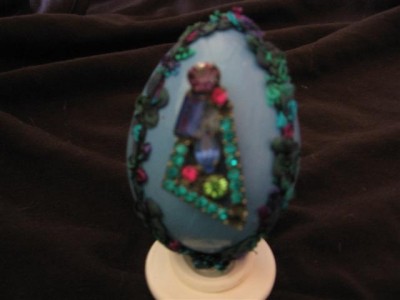 This egg has some of the ribbon I bought at Tinsel Trading.  I have been very stingy with this ribbon.  It is very expensive and too pretty to cut.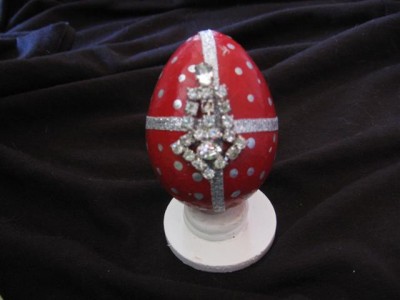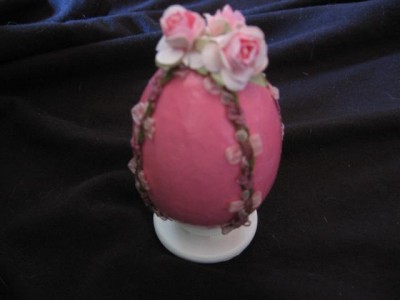 More ribbon being used from Tinsel Trading.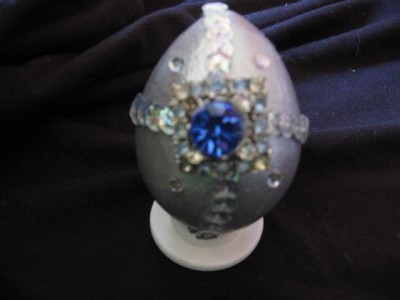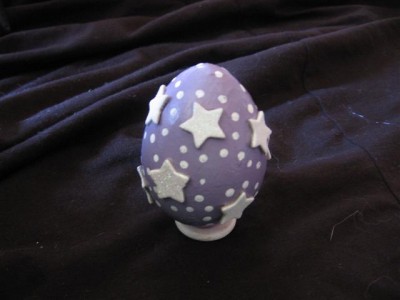 This was fun.  I glued glittered stars on the egg.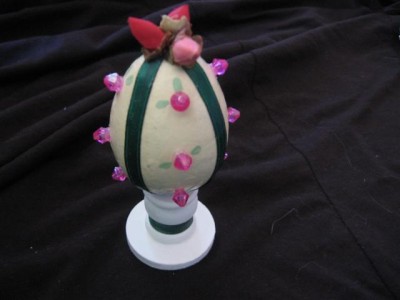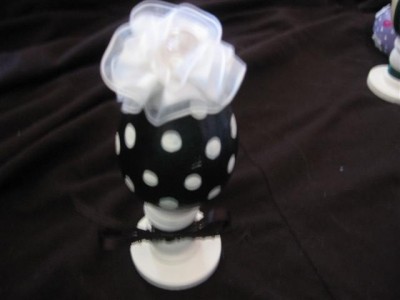 This egg was topped with a flower I made.  You can't it see it, but there is a crystal in the center of the flower.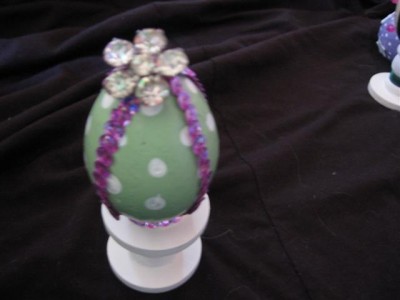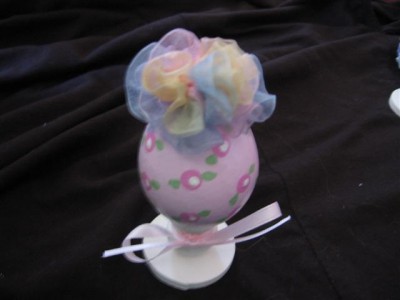 I made the flower on the top of this egg.
 I had such fun with these eggs.  I wish Nicole was a little girl again, so we could make them together.  I miss having a little girl to make things with.  She use to love to help me bake cookies.  Things are always more fun when you can do them with people you love.
I'll try and continue the pictures from Nicole's New Year's Tea tonight.
Blessings!