A few years back Nicole gave me a very special vase.  The are rare and very difficult to find.  People just snap them up when they find them. Because of that, they are very expensive when you do find them.  Nicole, however, being the Goodwill shopper that she is, found this one for fairly little money.  I think the people in AZ have no idea what things are worth.  At one time they were given by flower shops.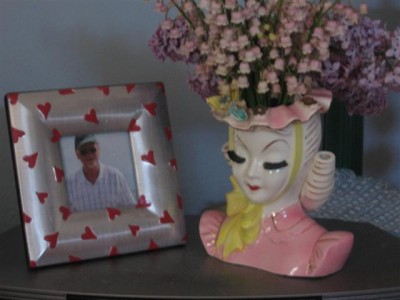 Isn't she beautiful?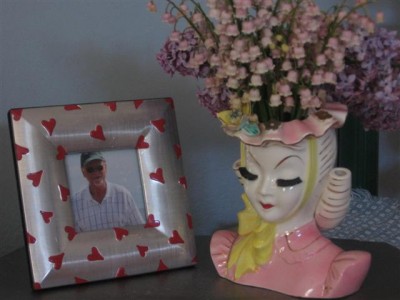 I asked Buddy to pick some of my Lily of the Valley and some lilacs to put in her hat.  The Lily of the Valley were given to me many years ago by a dear neighbor who's grandmother planted them back in the early 1900's.  They are pink.  People tell me that you can no longer buy pink Lily of the Valley.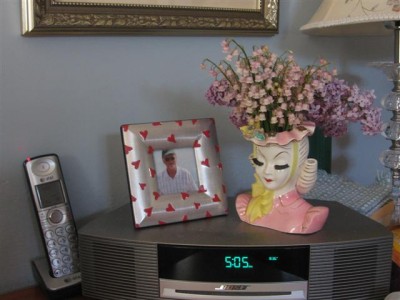 So not only do I treasure this precious vase, I also treasure these flowers that were planted around the turn of the century.  I would love to share these flowers with others.  They just need to ask.
Blessings.